NCAA Men's March Madness 2021 Tournament: Sweet 16 around the corner
The 2021 NCAA D1 men's basketball tournament had been unlike any March Madness that has come before. The tournament has given us a historic Sweet 16 with four double-digit seeds making it to the second weekend. The remainder of the 16 teams will compete in the "Sweet 16" beginning at 2 p.m. ET on Saturday, March 27. This year's tournament still features a number of longshots
With the Sweet 16 tournament right around the corner, many people's brackets were destroyed. There was lots of hope for the #1 seed, University of Illinois until they fell short to another Illinois school, Loyola University, which led to many brackets turned around. Number 8 seed Loyola University will play Oregon State, seeded 12th in the Sweet 16- on March 27 at 2:40 p.m.  
This March Madness has also broken history with four double-digit seeds to make it to the second round. It is also the first time ever that four teams either seeded Number 11 or lower made it into the Sweet 16. It is also a surprise that out of the Big Ten schools (top-ranked conference) sent 9 teams but only one school is still standing, Michigan University. 
Tune in all day Saturday for entertaining games starting at 2 p.m. and Sunday at 2 p.m.
Leave a Comment
About the Contributor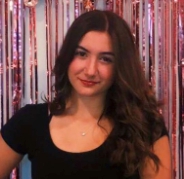 Hannah Freireich, Sports Editor
Hannah is a senior in high school. She enjoys watching and competing in sports. She is on the varsity tennis and on the basketball team. She also likes...