The Lighthouse is secretly the perfect quarantine film
"How long have we been on this rock? Five weeks? Two days? Where are we? Help me to recollect, who are you again?"
I think we can all agree that quarantine has driven everyone into sheer madness. We're all stuck in the same place going along the same routine and we need a way out. However, there's nothing we can really do about it. So all we can really do is figure out how to make the hours go by. Perhaps you could read a good North Star News article? Or maybe you could watch a movie to make time fly by like Birds of Prey or Parasite. If you ask me, Robert Eggers' The Lighthouse may just be the secret quarantine movie we didn't know we needed. Okay, maybe it's not the ideal escapist movie, but it's still a movie that perfectly summarizes the situation we're in.
The Lighthouse is a psychological horror film based on the short story by Edgar Allen Poe of the same name. It follows two lighthouse keepers (Robert Pattinson and Willem Dafoe) as they are stranded on a remote New England island and try to maintain their sanity as the days pass. Throughout the film, they slowly descend into madness as the storm passes and everything deteriorates from there.
The only actors we primarily see throughout the movie are Robert Pattinson and Willem Dafoe who really give it their all in this film. Their performances perfectly exemplify the timeline of utter boredom further evolving into intense antagonism. Honestly, all I really have to say to describe the movie is that it's an ongoing battle between Robert Pattinson vs. Willem Dafoe. They go through this cycle of doing chores, fighting, drinking, having weird, even sexual fantasies, and they even stay on the island beyond their four weeks. If that last part sounds familiar, there's a good chance you have already become just as mad as them.
The film itself is nothing less than a masterpiece. The cinematography is amazing, the characters, for how little there were, simply make this film, the eerie musical score by Mark Korven is remarkable, the setting is especially so mysterious, and the entire thing is horrifying and oddly humorous. It's one of the few films to mix horror and comedy so well. I don't wanna get into spoilers, but I would say the best scene in the whole film is the ending, which is now one of my favorite movie endings I've seen in a long time.
The whole theme of the film is total isolation and claustrophobia, which I feel is conveyed very well in the aspect ratio. The film is all in black and white and the aspect ratio is 1.19:1, which is almost more squarish than the usual 4:3 ratio. It may be a preference thing at first, but the black and white filter combined with the dark and gritty shots feel right at home. In fact, putting this film in color just feels wrong. I really can't imagine having the same feeling if it was like that all. The same thing goes for the aspect ratio as well. The aspect of claustrophobia just wouldn't be expressed as well in widescreen.
This film is rated R for…obvious reasons. If you're not a big fan of Willem Dafoe's farts, by all means skip this. Otherwise, it's now included with Amazon Prime and I highly recommend it. I'm confident enough to call The Lighthouse one of the best films of the past decade. It's a hypnotizing horror classic and a weirdly pinpoint accurate reminder of what we're all dealing with right now. Honestly, it's even more horrific that we're this far into lockdown at all. Just note that if you do decide to watch the film you may experience singing sea shanties in your spare time.
P.S. this totally got snubbed by the Academy and I will never forgive them.
10/10
Leave a Comment
About the Contributor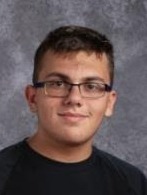 Stavros Hatzopoulos, News Editor
Stavros is a senior at Niles North who started as a writer for journalism class and is currently an editor for North Star News. His main interests include...