Oscars: the snubs and predictions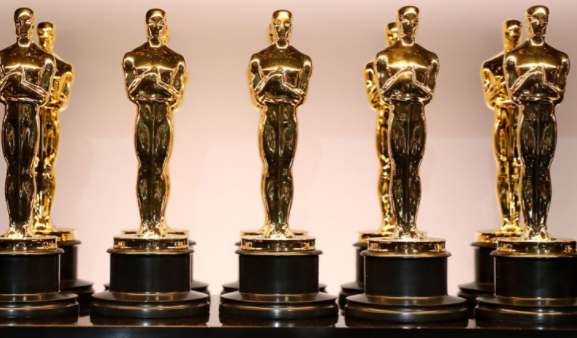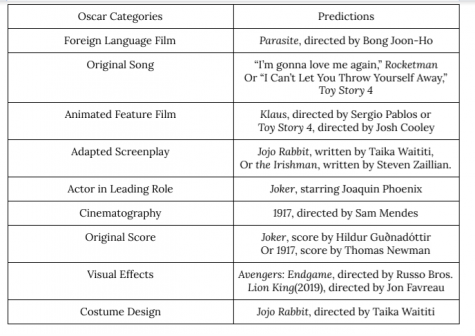 On January 13, the 92nd motion picture committee released their nominations through a YouTube live stream, and, of course, they were met with large criticism. I will predict possible wins and movies that got snubbed. 
Even though many great films got recognized for their excellence, many other films got snubbed by the Academy. Uncut Gems, directed by the Safdie Bros, stars Adam Sandler in a surprisingly dramatic role. I saw the film with my mother, who worked in the casino business and saw gamblers head on, left squirming during the film. Throughout the movie, the dialogue feels like actual conversations in the diamond district in New York City. And the soundtrack that went with the film was stellar. 
I thought for sure that Uncut Gems would at least get a few nominations. But then it didn't. Sandler did an extraordinary job, and the Safdie Bros. created a surreal world within a film. 
Another film that got horribly snubbed was the Farewell, directed by Lulu Wong. The cast of the movie was amazing, including leading actress, Awkwafina, who also got snubbed from Best Actress. The film brings up issues outside of America, and was all in all a great film that got terribly excluded from the Oscars. There are many other films that deserved nominations, but not every film can get nominated. 
One of the photos on the side has my predictions for the Oscars,  I will only include predictions that I know for certain with films I have already seen. I will not predict certain categories because I did not see all the films in said category so I cannot give me best prediction.
These predictions are based on past choices of the Academy. These could be based on their preferred studios, crowd pleaser wins, and those that the public may like or will cause controversy.
The 92nd Oscars will air on February 9 at 7 PM on ABC. It seems that the Oscars is going for no host again this year. Click here to see the Oscar nominations on CNN. 
Leave a Comment
About the Contributor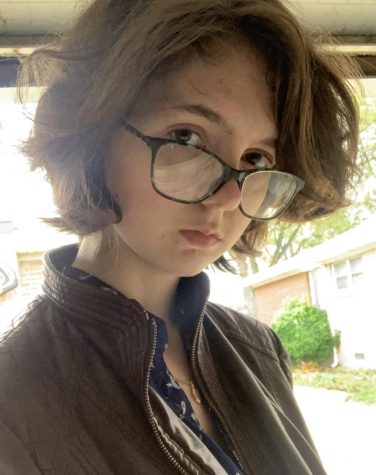 Nicole Nantz, Editor-in-Chief
Nicole Nantz is a writer and editor of the North Star News journalism team. The reason why Nicole started doing the class is so she can experiment with...