New movie, Joker, stirs controversy for viewers
On October 4, Joker, was released to theatres, directed by Todd Phillips, known for The Hangover and War Dogs, and stars Joaquin Phoenix as the title role. The movie is about Arthur Fleck, played by Joaquin Phoenix, who is brought down by the crime ridden society of Gotham city, and how he transforms into the Joker, one of comic's most memorable and cruel villains. 
Joker was certainly a success financially. It raised around $93.5 million this weekend just in the USA alone, and broke the record for highest-grossing opening in the history of October. The film goes into darker themes that other films based on comics try not to delve into. For that reason, it is rated R.  
Though the movie has only been in theaters for a short amount of time, it has already stirred controversy. It has been reported that the FBI and Department of Homeland Security warned local law enforcement  around the USA about threats made by people online on opening day. And, the film itself goes into certain depictions of violence that have unsettled people. 
A statement from Warner Bros., the studio in charge of Joker, gave this statement last month, "Warner Bros. believes that one of the functions of storytelling is to provoke difficult conversations around complex issues. It is not the intention of the film, the filmmakers or the studio to hold this character up as a hero." 
Another controversy following the film, is the inclusion of the song Rock and Roll Part 2 by Gary Glitter, a former glam rock singer who is a convicted sex offender. The scene with this song goes for around two minutes, which only made people angrier. Glitter is reported saying that he is expected to receive a large sum of money for his song being in Joker, and also in music royalties. There is no formal statement from Warner Bros., the staff, or cast yet on this. 
The student body has also had its reactions to the movie. Because of the movie's R-rating, not a lot of underclassmen have seen the film, but the upperclassmen have had a reaction. One of those upperclassmen is Danielle Lehrer, a senior who has seen the film, "Well, I am a fan of American Horror Story, and that is very gruesome, so compared to American Horror Story this pretty mild," Lehrer said. But, I guess if you are not used to gory scenes it would be a pretty scary movie. But, it wasn't that extreme in my eyes."
Joker continues to the topics of conversation, and it isn't planning on leaving anytime soon.
About the Writer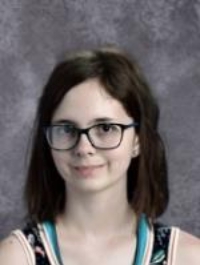 Nicole Nantz, Editor-in-Chief
Nicole Nantz is a writer and editor of the North Star News journalism team. The reason why Nicole started doing the class is so she can experiment with...