Need a lie-down? How to make a tie blanket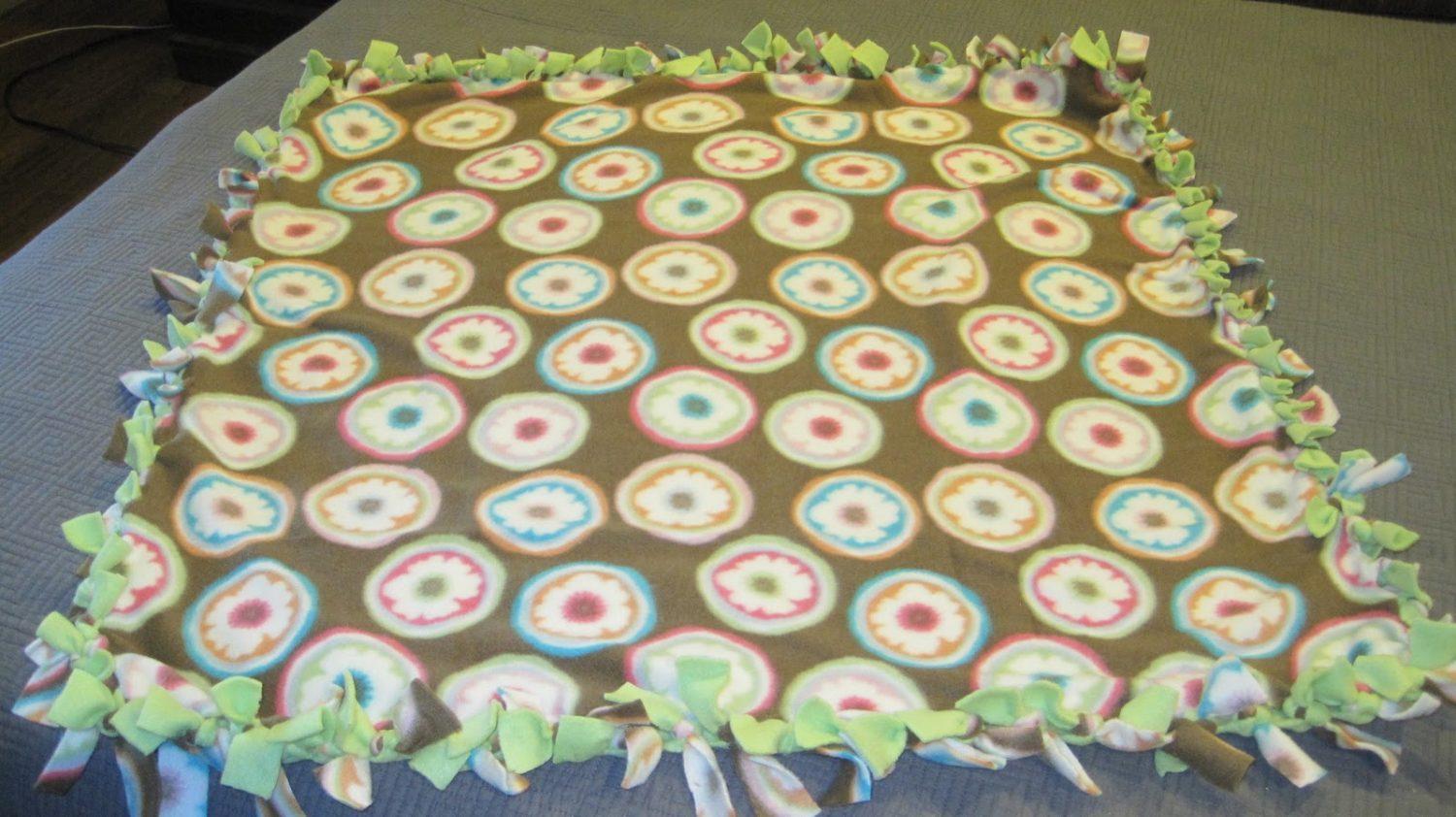 As summer is right around the corner, the timing for a new tie blanket is perfect! These stylish commodities are great for any season, and while you might not be in need of extra warmth soon, these blankets are perfect on which to lie down on at the beach or under the stars with that special someone. That said, here are 10 simple steps on how to make a tie blanket!
1. Select two different cloth patterns or two solid patterns that complement each other nicely
2. Purchase anywhere from 1.5 to 3 yards of each cloth, depending on how large you want the blanket to be
3. Spread out the material so that the softer or more brightly colored sides face up and put the cloths on top of each other
4. Cut out a rectangle from all corners
5. Cut strips of approximately 2- inches along the sides
6. Tie every other strip together from the top cloth and the bottom cloth with a simple knot and make sure it's tight!
7. Flatten the cloth out so it looks good
8. Flip the blanket over
9. Tie the remaining knots together in the same manner as step 6
10. Flatten the cloth out once more
 Voilà! You now have a wonderful tie blanket. Give it as a gift or use it at your next picnic. Enjoy!