Black Friday: A consumer's fantasy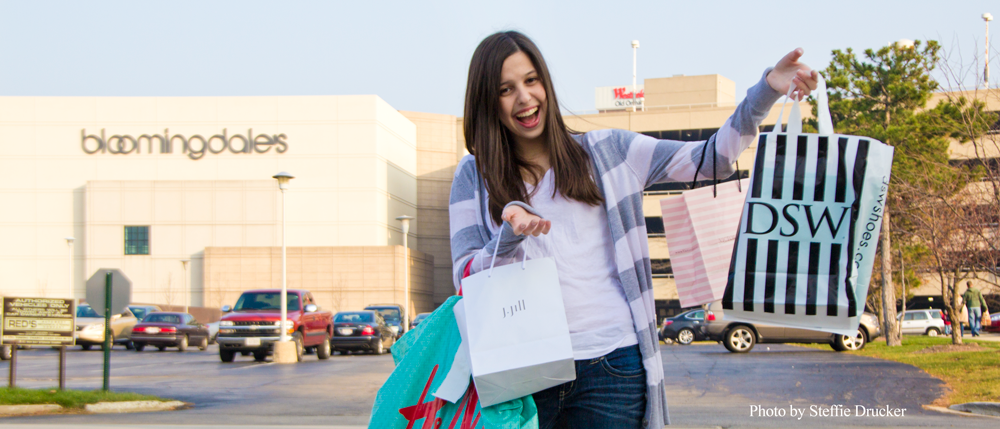 Well, I think it's safe to say that summer is long gone. So it's about time to bring back the Uggs and North Faces. As the holiday season approaches, it's all about shopping, shopping and more shopping. How are we supposed to buy all our presents without draining our wallets? Black Friday.
I've got to say, Black Friday is probably the most ingenious marketing tactic. We have about every company in agreement to have one day where they offer ridiculously low prices. Black Friday always occurs on the Friday after Thanksgiving Day and it's been reported to be the busiest shopping day of the year.
Personally, I believe Black Friday is just a myth. You would have to be extremely lucky or early to get that 40-inch flat screen TV for $250. Most stores only offer deals to the first 100 customers. So instead of camping out until 4:00 a.m., sleep in and digest all that turkey you ate last night. Catch the Macy's Thanksgiving Day Parade. Spend quality time with your family and friends. Enjoy the gadgets and useless junk you already have.
If you're really gung ho about Black Friday shopping, here's some tips to get the best deals.
Know which stores to hit. Companies like Apple won't be giving out the best deals, but places like Walmart, Target, Sears, Kohl's, Best Buy and HHGregg bring great deals.
Wake up extra early. If the store opens around 6:00 a.m., get there around 4:00 a.m. Chances are people are eyeing the same item you desire.
Know what you want. Prioritize the product you want. There will be a variety of distractions like other deals and customers. If you're sucked into other bargains, you'll miss the item you came for.
Can't get 'em all. Don't expect that you can get everything on your list. Keep in mind that there are plenty of shoppers that are grabbing all they can. So if you have 20 items on your list, chances are you'll get five to 10. Be aggressive.
Be aggressive. Can't get your deals if you're back in the corner! Each store is like a battlefield. People get trampled every year. Don't take it personally if people are not in the "holiday spirit."
Stay Sharp. Always keep your cart close. You never know if you were they last person to snag someone else's deal or desire. People take items from other people's cart when they have their back turned. It doesn't hurt to shop with a buddy because it's tough to focus at 6:00 a.m.
Safety. There are a lot of barbaric shoppers that are just as eager to get the best deals. Be sure to stay away from fights because a pair of jeans for $10 isn't worth a black eye.
Don't be discouraged if you didn't get those door-busting deals or didn't shop at all. As I said, Black Friday is a myth–companies constantly want you to buy their products. There will be other awesome deals towards the end of December. Sometimes deals that are offered later on in the holiday season are actually BETTER than Black Friday deals.
Happy shopping, Vikings!