The summer transfer window for World Soccer just came to a close, and here are some notable things to take away from it. 
Teams have been busy this summer, spending literally billions of dollars to improve their teams. English Premier League teams alone have spent just over 2 billion this summer on bringing in new players to help them accomplish their goals.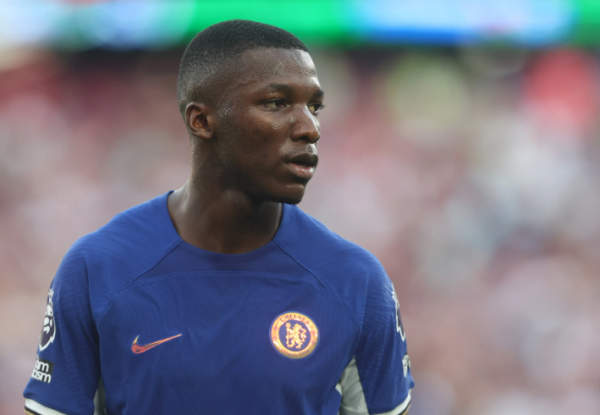 Record signings have also occurred throughout the summer, such as Moises Caicedo for around $144 million to Chelsea FC. This is the highest transfer fee in history, and some are questioning why such a high fee was paid. 
"I just don't think he's worth the money (Chelsea) paid for him," senior soccer fan Mark Yonan said. "He had a solid season last year, but there is no way he's worth that much money. Maybe if Chelsea had paid half of that fee, I'd think it was a good deal. Chelsea is spending way too much on players who won't return their investment."
Chelsea FC, the football club that he mentioned in his quote, has spent over $1.5 billion since the takeover of American businessman Todd Boehly. He has been chairman of the club since July of 2022 and spared no expense when it came to making new signings. They've signed 30 players in that time frame, and 13 players this summer alone, spending around $553 million in the two-and-a-half-month period. 
Chelsea weren't the only big spenders this summer, however. French giant Paris Saint-Germain (PSG) spent just over $375 million in the summer, with their biggest signing being Kolo Muani from German club Eintracht Frankfurt for around $118 million. The five clubs considered to be the strongest in England–Manchester City, Manchester United, Arsenal, Tottenham, and Liverpool–spent a combined sum of $1.2 billion, with Tottenham being the biggest spender of the five ($268 million).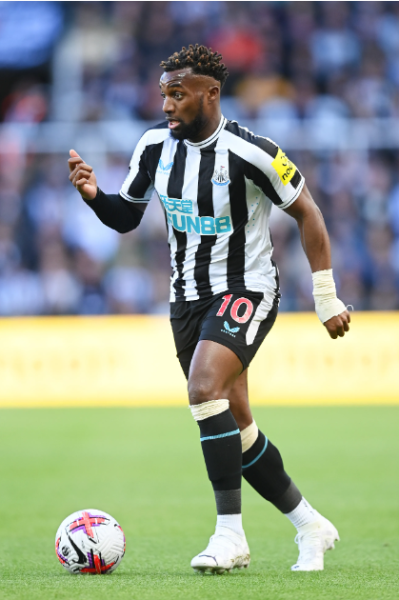 However, many fans don't believe that higher spending means better teams. Some are even thinking that bigger spending sometimes hurts teams more than it helps them. 
"Clubs like Chelsea and PSG are spending more money than any other team, but they really aren't successful in European competitions," junior soccer fan Bobby Schneider said. "Like, those two teams got nowhere in the Champions League last season. When you buy every good player you see instead of building a team from the bottom, your team chemistry is all out of whack. You can see that in those two teams."
Another huge factor in the transfer window was the large spending of the Saudi Pro League (SPL). Ever since Al-Nassr signed Cristiano Ronaldo on a free transfer, the SPL has erupted with new players, both young and old. Teams across the league are offering incredibly large sums of money to teams for big name players in order to bring attention to the rapidly growing sport in Saudi Arabia. The league has no rules as to how much teams are allowed to spend, as they aren't under UEFA's jurisdiction, meaning the rules from their association don't apply to them. This permits teams to use their money as they wish, and they have definitely done so, signing players like Neymar Jr., Sadio Mane, and much more. For the most part, the SPL has targeted popular players that are past their prime in order to bring attention to the league.
But how does this affect the transfer window in Europe? Since the SPL has only signed a few free agents, they mostly must buy players from their respective clubs. They pay large amounts of money to trigger the buy-out clauses in players' contracts, which are set in place when a player signs with a club to ensure that they can't leave for free. This means that when a player is bought from a team by teams in the SPL, they are given large amounts of money in return, and many European teams have used this money to their advantage. 
For example, English club Newcastle sold French international Allen St. Maximin to SPL club Al-Ahli for $35 million, and used that money to sign Italian international Sandro Tonali from AC Milan for $79 million in one of the best bargains of the summer. 
A lot happened in the summer transfer window, too much to put in one article. While the summer window is the main one of the yearly season, there will also be a winter one. The beginning and ending dates haven't been announced yet, but it usually begins in the first week of January and continues until the last week, sometimes spilling into the start of Febuary. Soccer fans eagerly await the start of the window to see what other surprises await them.