Guardians of the Galaxy Vol. 3 disbands original team for the worse
The third installment of the Guardians of the Galaxy franchise, Guardians of the Galaxy Vol. 3, was released on May 3. The film ended the almost decade-long movie series, which has featured huge acting stars, from Chris Pratt to Kurt Russell. So, was the movie a bop or a flop? Let's dive in.
The last movie was released in 2017, precisely 6 years before Vol. 3's premiere, with fans making tons of predictions about the plot throughout that time interval. However, it is safe to say that no one was able to predict that the third movie, apart from more general and broad plots of the first two, would focus on the life of the rather insignificant Rocket Raccoon, recalling his upbringing as well, tying it back to the Sovereign people from Vol. 1.
The plot is boring and shallow; for one, nobody really cares about Rocket, with him being a complete side character throughout the previous films. Also, the way in which they decided to bring everything back to the Sovereign, Adam Warlock, and the High Evolutionary just feels like a fake reference to the comics. Not to mention, the movie constantly tries to bring everything back to how it was before Endgame, but it fails even at that.
Gamora, for all her positive traits, is not the person that she was in Vol. 2, and trying desperately to get her to become friends with the rest of the Guardians failed in every way. Similarly, trying to keep the Guardians at their traditional stance as a powerful force in the galaxy is naive, especially considering all of the characters and people that Infinity War and Endgame, along with Phases Four and Five introduced.
Finally, the movie's end, despite trying to be nostalgic and appealing, turned out to be wholly boring and overexaggerated. After teasing Peter Quill's death for a good four minutes or so, deciding to go and disband the Guardians is just pathetic. On top of that, it follows in the tracks of other Marvel movies of the recent past, all of which seem to aim at undermining original Marvel characters and replacing them with other overpowered and unlikeable heroes.
Overall, the movie was more bad than good, following in the footsteps of the recent Ant-Man and the Wasp: Quantumania, The Eternals, Doctor Strange in the Multiverse of Madness, etc., all of which have been, in my opinion, some of the worst Marvel movies ever. Hopefully, the company is able to learn from their mistakes and improve the future of the franchise before it is too late.
Leave a Comment
About the Contributor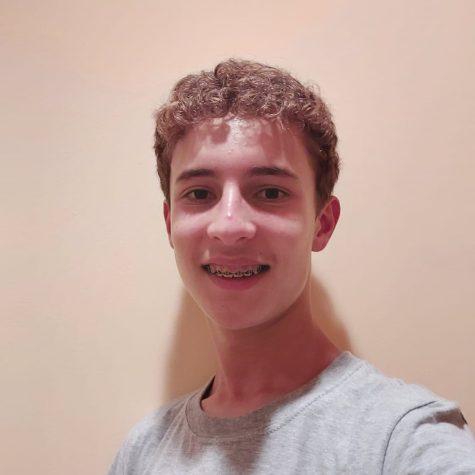 Yoni Soloveychik, Reporter
Yoni Soloveychik is a freshman at Niles North. This is his first year writing for NSN and he is a big hockey fan.