Trump era immigration policy, Title 42, expires
On May 11, Title 42, the Trump-era immigration policy that stopped immigrants who were recently in a country with a communicable disease such as COVID 19 was lifted, allowing the normal immigration law, Title 8, to be reinstated.
When Title 42 expired, there were 60,000 immigrants waiting at the border to cross and since then the numbers only increased. The massive amount of immigrants has overflowed the border making tents and holding facilities hold a total of 25,000 people despite the Customs and Border Protection agency on paper having only enough room to hold a couple thousand. The Biden administration has also made it significantly more difficult for migrants to enter the country, leading to a substantial increase in the denial of asylum.
Prior to Title 42, immigrants could cross the U.S.-Mexico border illegally and then apply for asylum in the United States. Even if they were denied, they could just come back and try again, so there wasn't much punishment for illegally crossing the border.
Despite the fact that President Biden attempted to remove Title 42 in 2022, Republicans claimed it was necessary for border security so the title was able to keep its place until all national COVID-19 emergencies were ended which also marked the end of the border restrictions, mainly Title 42.
The United States will allow 30,000 people from the countries of Venezuela, Nicaragua, Haiti, and Cuba as long as they come by air, have a sponsor and apply online beforehand. Up to 100,000 people from Guatemala, El Salvador, and Honduras will also be allowed into the U.S. if they have family here and if they, too, apply online. Border officials will otherwise deport people, who will be sent back over the border to Mexico.
"My personal opinion is it must be desperate conditions to cause families with their children to come from various countries trying to seek a new life in the United States of America," Social Studies teacher Kristy Pommerenke-Schneider said. "And so for you to walk a thousand miles or whatever the mileage it is with your small children, that tells you how desperate their lives are back home to my sympathy completely goes with the immigrants." 
Title 42 is gone. However, border restrictions are still here and still tight so the influx of immigrants will slow down rather soon and the whole situation will be finished shortly.
Leave a Comment
About the Contributor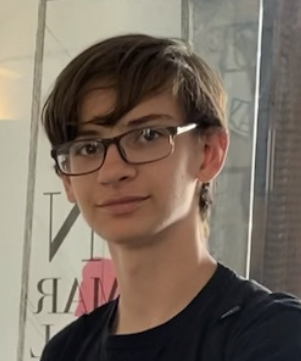 Henry Rothenbach, Asst. News Editor
Henry Rothenbach is a Sophomore assistant news editor at Niles North who has been with North Star News since Freshman year and enjoys writing and reading...