Destinations to go to during Summer break
Summer break is just around the corner, which means no school and being outside everyday. Here are some places you should go to with your friends during summer. 
After months of school and exams, a relaxing day at one of Evanston's beaches is one of the best things you can do over the summer. Evanston is just on the coast of Lake Michigan and has a total of 6 public swimming beaches. The most popular are Clark St Beach and Lighthouse Beach. Tickets can cost up to $12 and beach passes can cost up to $81 depending on the dates and if you're a Skokie resident. Put on a swimsuit, take a towel and head on over there with friends and family! 
A destination popular among many students is Six Flags. Since it opened April 22nd, many haven't been able to go due to the amount of work and school in general. But, since summer is coming up, people will have all the free time they want, opening up a chance to go to six flags whenever. Six Flags is full of tons of fun rides including Raging Bull, Goliath, American Eagle and way more. They don't just have rides though, there's also lots of food and mini carnival games you can play. Tickets cost $45 and you have the option to get a season pass, which can cost up to $89. Season passes give you unlimited visits to Six Flags and many other advantages, depending on what type you get. 
Another popular destination you should visit should be Skokie's most popular carnival, Backlot Bash, right in the middle of downtown Skokie. It is known for its lively music and family attractions. They play music from genres such as Eclectic Rock, Blues and R&B. They also host a 5K dash, kid activities, bingo, shows & films, farms markets and even carnival rides. Rides include the Zipper, Freak Out and Zero Gravity. Although It is held over three days in August, which is almost the end of summer, it is still a fun place to visit with your friends/family. 
One of Chicago's top attractions, Navy Pier, is also a great place to visit with your friends. Navy Pier offers activities and events for all ages. It has a huge ferris wheel, called the Centennial Wheel, which is their staple piece with an amazing view of the city and a great place to take cute, candid pictures with your friends. There are a variety of other rides such as the Carousel, Wave Swinger and Drop Tower. This place is also filled with fun mazes, museums and a large array of different food and drinks you can try. Not to mention the cruises and tours you can take!
Of course, you don't always have to go to these places. You can also spend some of your summer simply around your neighborhood. You can take a walk, go on a bike ride or even go to your friend's house. There are a variety of things you can do, including picnics, barbeques, strawberry picking and more! 
All in all, it's always great to explore different places over the summer. Whether you're looking for a relaxing beach day or a fun amusement park, there's always something to do during summer break. No matter what you do or where you go, have fun!
Leave a Comment
About the Writer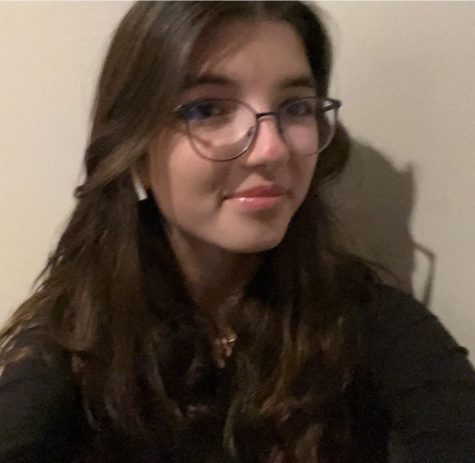 Julia Crisan, Reporter
Julia is currently a freshmen attending Niles North High School. She enjoys listening to music,  watching/playing sports, and hanging out with her friends....