Trump found liable for sexual abuse, defamation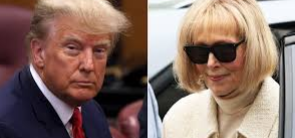 On May 9, former President Donald Trump was held liable for sexually abusing and defaming E. Jean Carroll back in 1996. 
Carroll claimed Trump had raped her in the Bergdorf Goodman department store. He then defamed her when he denied her initial claim, said she wasn't his type and proposed that she invented the story to boost sales of her book. The jury did not find that Carroll proved he raped her, but Carroll was given five million dollars for battery and defamation. An important thing to note is that Donald Trump did not show up to testify on his own behalf. 
Carroll was able to file the lawsuit last November under the New York State Adult Survivors Act, a New York State law that allows a one-time, one-year lookback window for adult sexual assault overcomers. 
26 women have accused Trump of inappropriate behavior, such as allegations of sexual harassment and sexual assault since the 1970s. Many women made their accusations public after the October 2016 publication of the Access Hollywood tape, where Trump was heard talking about inappropriately touching women in 2005. 
"He's a political gangster who doesn't belong in the White House," Niles North security guard Rich Callaghan said. 
Trump has chiefly dismissed these allegations, including harassment, groping and rape. In 2016, Trump pledged to sue all of his accusers. Since this pledge, Trump has yet to sue any of his accusers, although two of his accusers have sued him. 
This verdict does not have any legal effect on Trump's presidential candidacy. A criminal prosecution of the former president will likely not happen from a legal standpoint – his ability to be reelected to the White House. 
Leave a Comment
About the Writer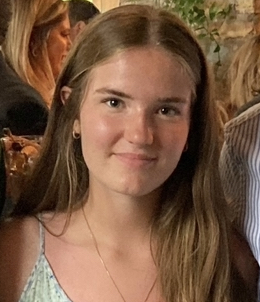 Emily Mathee, Features Editor & Asst. Sports Editor
Emily is currently a freshman at Niles North. This is her first year writing for NSN.