Sabina Kukalj, Administrative Assistant of Literacy Center
What is your name and department? Sabina Kukalj,  Administrative Assistant of Literacy Center (The Point)
What colleges/universities did you attend? I attended college in Montenegro. It was called the University of Montenegro Maritime Faculty. 
What is your favorite thing about what you do? Working with kids in the Point. 
What is your favorite memory at Niles North? I would say I was most excited when I first got the job. I was already working in the school, but when I got the job it was a good experience knowing that I proved myself that I can run The Point. 
Where did you grow up? I grew up in Montenegro. 
What advice would you give your younger self?  I would say continuing my education. I didn't get to continue it when I came here due to paperwork, but now I regret it because I wish I did not give up. I wish I fought for it and looked for other opportunities. 
Who inspires you the most? My mom. I wish I was more like her, but I am not. She is very calm and not short tempered. 
What is your dream vacation? I would like to go to the smallest tropical island. 
What is your favorite food?  I love different kinds of soups like stews, and different kinds of dolmas. 
What is something students would be surprised to learn about you? I think everyone gets surprised when I tell people that I have a degree in hotels and restaurants. No one expects it because I work at school. But it is nice to know that if I ever want to work in that field I could. Also I am an animal lover and I go to Montenegro every single year. 
Leave a Comment
About the Contributor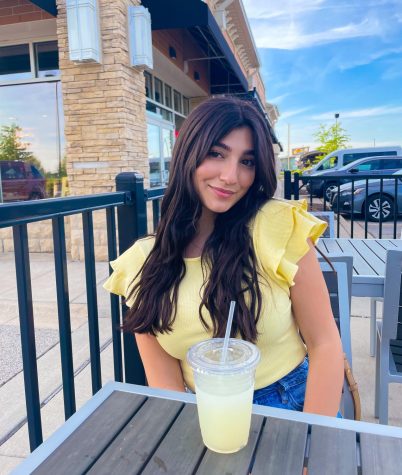 Ornella Salifo, Features Editor
Ornella is a current senior at Niles North. She enjoys reading, spending time with her friends, and going to the beach.