D219's Dance Marathon will burn up the dance floor to celebrate the end of the year
On Saturday, May 20 D219's Dance Marathon will dance the night away to celebrate their fundraising efforts in partnership with The Harbour located in Park Ridge, IL. 
Dance Marathon is an organization which raises money for a selected charity that is chosen at the end of the school year. 
The Harbour is a local homeless shelter which aims to provide housing for homeless youth. The shelter has provided the youth with 9,570 days of shelter and support, 10,000 case management support, 360 hours of financial literacy training and 21,500 meals. 
The celebration will begin at 6pm and end at 10 pm in the main courtyard at North. There will be many games, catering (including Nando's) and dancing (which isn't required, although it may seem to be!). At the top of every hour, participating students will change into a different outfit that caters to a theme created by the Morale committee of North's DM. From 6-7 the theme is to wear DM merchandise. At 7-8, the theme is Y2K; students will wear all things "2000s" ranging from low rise jeans, baby tops, and chunky accessories. The theme from 8-9 will be "country versus country club" which is essentially cowboy hats or preppy clothing. The final theme is high school cliques where students can dress up as their favorite high school stereotype, ie. nerds, jocks and hipsters. 
Many members of Dance Marathon are excited to celebrate the work that students have put in to raise money for The Harbour. 
"I'm gonna miss all the execs [executives] that are graduating,. They are all so amazing and what made me so wonderful. I think the work everyone put in really paid off," junior dancer Anastasia Rudyek said. "I'm really excited for next year. I feel like with the resurgence of new execs that are going to be running DM, it's going to be very successful."
Other members of DM articulated that DM taught them a variety of things. 
"I made a lot of new friends and there were a lot of new opportunities that were given to me such as leadership skills, public speaking, and more," junior dancer Grace Graham said. Dance Marathon is split into multiple committees with many positions and roles where students are inclined to take charge and step up to leadership positions. 
Although many students are not aware of Dance Marathon or what Dance Marathon aims towards, their great efforts towards charity have definitely proven to be worthwhile and meaningful. 
If you or a friend/family member are in need of housing, refer to The Harbour's website for more information, or text 77948 for immediate assistance. 
If you would like to buy tickets for the Night of Dance Marathon, tickets are available now for $10.
Leave a Comment
About the Contributor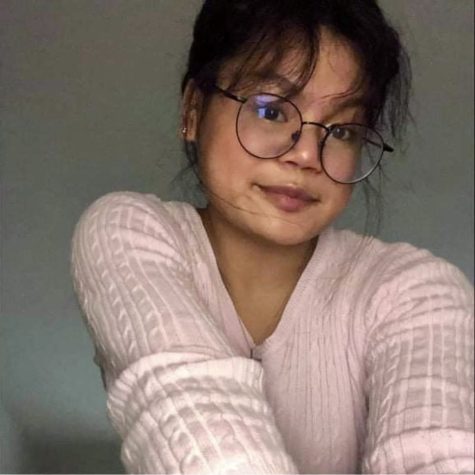 Jana Guerra, Reporter
Jana Guerra is a senior at Niles North. In her free time, she enjoys playing the piano and violin, driving in the city, and listening to horror podcasts.