Niles North's Queer Prom, "Club Renaissance," goes off without a hitch
On the evening of April 22, Niles North hosted the second annual District 219 Queer Prom, promoting it with the dress-up theme of "Club Renaissance." Lots of organization, promotion and preparation was made by the Student Activities team and by the school's Gender Sexuality Acceptance (GSA) Club. Drag dances, a DJ, and even a taco truck were all planned for the event. Some had low expectations, as it had been the first event of its kind at the school. Others, taking all the preparations into account, were excited, expecting only the best for Club Renaissance. Needless to say, the event delivered food, fun, music and positive feedback from students and staff alike.
"[This Club Renaissance] was our first one ever at Niles North," said Student Activities Director Caroline Benjamin. "We wanted to make sure there was going to be good food options so I rented out a taco truck and that's always a fun experience. Dancing was super important for the students who organized it. Performances, food, music, decorations were really important. We had about 100 students from Niles North and Niles West total. In the 10 years I've been here as a Student Activities Director, I'd say it was one of the best events I've ever been a part of. I'm so proud of the students who showed up and were able to feel self expressed and have a good time. I've never done this event before… so to see it come from an idea and wanting it to be a really safe space for the queer community and seeing it in person…was so impressive. I'm just so proud to have been a part of that experience for our students and staff that attended, because it was a safe space for some of our queer staff too."
GSA sponsor Alethea Busch commented on the success of Queer Prom.
"I just wanted [Club Renaissance] to be an inclusive space where people that might not have felt comfortable at 'normal prom'…that they would feel comfortable at this space," said Busch. "I think the set up looked really really nice and really beautiful. We're hoping next year we could do it in a smaller space, like a more intimate space, maybe the Black Box theater; it just seemed a little big. Since it was the first time we were doing it, my expectations were super low. Everything went smoothly, nothing crazy happened. For me, as someone who's in charge of everyone there and just in charge of their safety, I was like, 'It was a success. Everyone had fun and everyone was safe.' So, to me, it was a success."
Many students who attended also reflected on how fun and even surprising the event itself was.
"I think it went spectacular," sophomore attendee and GSA Club member Chellsey Salona said. "Overall, it was well decorated, it was giving good energy, it was just fun, everybody was communicating with one another. There was activities to do, take pictures, or do a video, or facepaint, or just socialize. So, I honestly think that it went really well."
"There were two babies there," said an anonymous sophomore attendee. "They were the icons of the future. I had fun, it was a fun experience to… go and hang out with my friends. It was really funny and the host drag queen… she was really funny. She was definitely not the nicest but that was on purpose. For comedy's sake, she was hilarious."
Still, some are working towards making the school even safer for queer students and believe there is still lots of work to do in that regard.
"Club Renaissance was a fabulous event for our students," Principal Dr. James Edwards said. "Although we still have much work to do to ensure that our LGBTQIA+ community feels safe and supported, I am so grateful for our staff and allies who planned, promoted and attended Club Renaissance."
After the event was over, many could agree on three things: The event was safe, the event was fun and nothing went terribly wrong. It's inclusive and knowledgeable of the Niles North LGBTQIA+ community to host an event where said community can feel safe, expressive, comfortable, and even anonymous if they so felt. With how well his year's Club Renaissance went, many are expecting and awaiting next year's Queer Prom. Now that one has already happened and the Student Activities and GSA team has something to go off of, next year's Queer Prom is expected to be even better than this one.
Leave a Comment
About the Contributor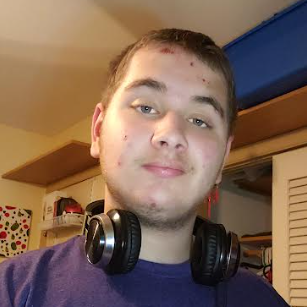 James R Prizant, Reporter
James "Jimmy" Ryan Prizant is a Sophomore and writer at Niles North High School in Skokie, IL. In his free time, he enjoys spending time with friends,...