Nia Kenly, Freshman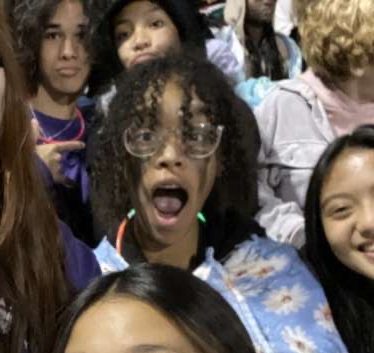 What is your name and year? I'm Nia Kenly, and I'm a Freshman
What is your favorite movie and why? I have 2 favorite movies. 10 Things I Hate About You is one of them. I just really like coming of age high school movies like that. My second is Curious George 2. I know it's kind of dumb but I really like the music in it and it holds a lot of childhood memories.
How would you describe your style? I think I would describe my style as kind of lazy. I haven't worn a pair of jeans since December actually. I feel like I could have good style if I actually tried, but I don't because I'd rather be comfortable.
Do you have any pets? I have 2 dogs and 1 cat.
What is your favorite song and artist at the moment? That is such a hard question. My favorite artists currently are Frank Ocean, Brent Faiyaz, and Erykah Badu. My favorite songs currently are Seigfriend by Frank Ocean and What You Heard by Sonder.
What are some of your hobbies and interests? Some of my hobbies are playing the oboe, I like to draw occasionally, I like writing in my journal, and listening to music. I am interested in shoes as well.
Who inspires you the most and why? My parents inspire me the most. They both have a great work ethic but also make sure to take care of themselves and me and my sister, which I really look up to.
What is something meaningful you own? Something meaningful I own is my headphones. My parents gave them to me last year on my birthday, and they have seriously changed my life. I have them on all the time and they mean a lot to me because music means a lot to me.
What made you join Track? I became interested in track because I wanted to get more in shape and also because I didn't have any other sports to play. 
What event do you do? I jump mainly in long jump and triple jump.
Do you have a favorite drill and why? I don't like any of the drills, but if I had to choose one, just doing my triple jump phases on turf is my favorite, because I get the motion in my feet and it is easier to execute on the runway and into the pit. 
How do you stay motivated when you run/jump? My coach motivates me a lot. She's always there for me and pushes me just enough. 
What is something you don't enjoy about Track? There aren't a lot of things I particularly dislike about track. If I had to choose one, it would be doing stairs or really hard practices, but they only make us better.
Leave a Comment
About the Writer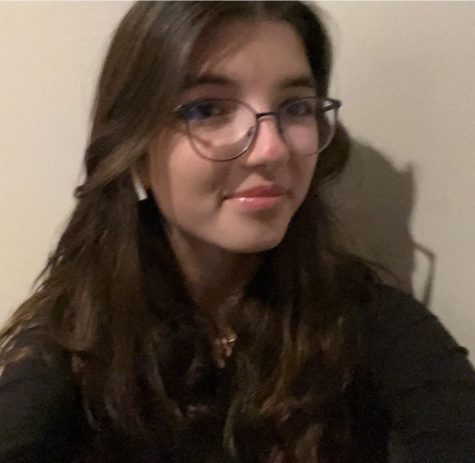 Julia Crisan, Reporter
Julia is currently a freshmen attending Niles North High School. She enjoys listening to music,  watching/playing sports, and hanging out with her friends....