Girls Badminton team celebrates their seniors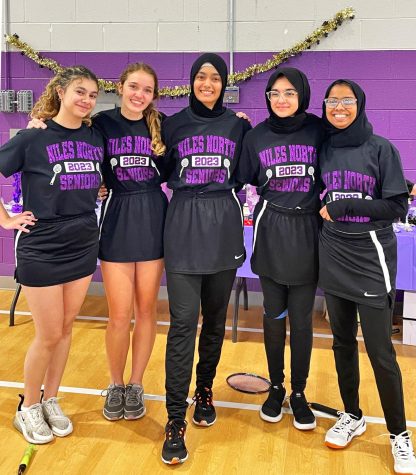 The Girls Badminton team celebrated their graduating seniors on April 24th against Evanston. 
The graduating seniors are Batool Salman, Rosie Shearer, Maryam Mehdi, Zuha Ansari, Suwaiba Mahammad, and team manager Victoria Fernandez. 
The field house was decorated with posters with their names on it with signatures from the whole team. Before playing, the underclassmen created a 'tunnel' using their badminton rackets for the seniors to go under with their parents, guardian, or siblings.
"I'm gonna miss a lot of things from the seniors. First of all, the genuine spirit they have day in and day out, they are such a good group of girls just character wise, citizenship wise, and sportsmanship wise. They are all great leaders too which is really hard to find. The rest of the team really looked up to all 5 of the players so us and the rest of the team are going to really miss them. The biggest thing I also have to say is that it's their heart, the heart to play, win or lose, they still came back and that to me is a win-win situation", Coach VJ and Coach Behling, Varsity coaches of the Girls Badminton team said.
Despite such a short season, the seniors were really amazing leaders for their underclassmen to look up to which leaves many of the underclassmen to miss them very much.
"I'm really sad about it coming to an end because it's in the spring and at the end of the school year making it very short. However, the time I spend investing into practice and the games has never been wasted. I have always enjoyed playing badminton regardless of a win or loss. The team and coaches have always been very encouraging and supportive and I have found a lot of lovely people here." Maryam Mehdi said. "I'm glad that I joined badminton and stayed in it for all four years of my high school. It's been a great experience and I wish the best of luck for the upcoming shining players of Niles North. I'm also looking forward to sectionals!"
Sectionals were placed May 4th at Glenbrook North High School, but unfortunately didn't make it to state. The six girls that went to participate in sectionals are Maryam Mehdi, Rosie Shearer, Lauren Klaus, Deena Callas, Ellen Chibirko, and Louise Blades.
Though they didn't make it to state, it is clear that the girls had a great season with all their games and close bonds they've created throughout the season. 
Leave a Comment
About the Contributor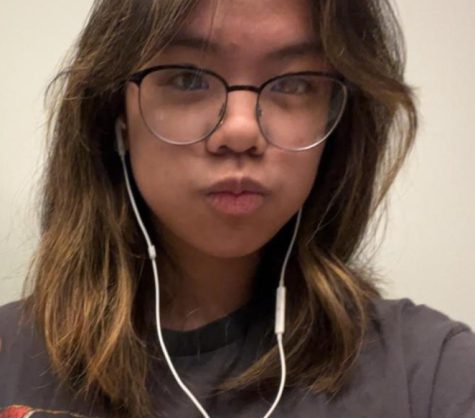 Rilley Cabuga, Reporter
Rilley is a freshman at Niles North who loves music and likes journaling and writing.