Kirsten Ng, Senior
What are your name and year? Kirsten Ng and I'm a senior 
Where were you born and what Zodiac Sign? I was born in Chicago and my zodiac sign is Taurus.
Do you have a favorite artist? I like Conan Gray and Beabadoobee.
What is your favorite song? See You Again by Tyler The Creator and Kali Uchis.
What is your favorite book?  I'm in the middle of the handmaid's Tale, so I'll say that for now.
Do you have any movie recommendations? I would say Twilight.
What is your comfort food? I really like watermelon or char Siu pork.
Hobbies? I like baking, biking, and doing digital art.
Something you feel is interesting about yourself? I guess that I work in a lot of Asian American activism groups and work in a lot of campaigns.
What have you learned since coming to Niles North? Since coming to Niles North I learned everyone has a different perspective and you have to listen to people.                                  
Do you have a favorite memory? My favorite memory would be at my grandma's house when she makes dishes and we all eat together.
What clubs do you participate in at Niles North? I'm in ASL, PASA, DM, WHO Club, and RIOT.
What club are you most affiliated with and what do you like about them? I would say either PASA or DM because they allow me to work together with like-minded people in a positive space, and I get to work on my leadership skills in a professional setting where you have deadlines and raise money for a place that creates an impact.
What made you join PASA? I guess it was upperclassmen who brought me into the space but also the opportunity to differentiate myself since I don't really affiliate myself with something specific since I'm both German and Chinese so PASA allowed me to explore myself and help others as well.
Leave a Comment
About the Writer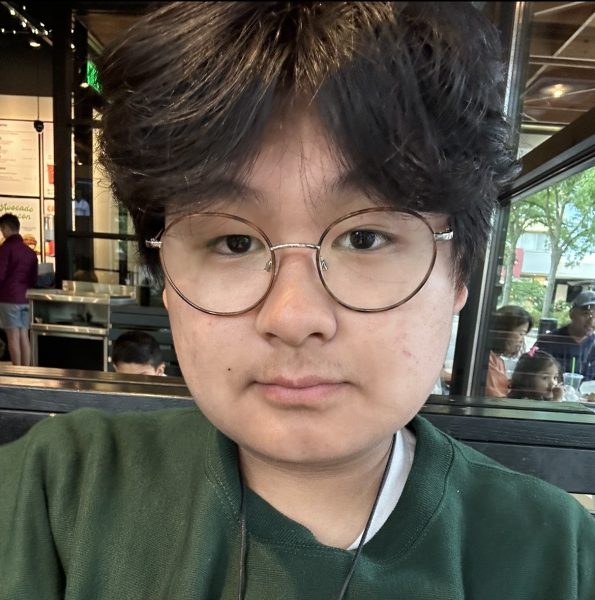 Tenzin Choenyi, Asst. Opinion Editor
Tenzin is a sophomore at Niles North and this is his second year on North Star News. He is the assistant Opinion editor, during his free time he enjoys...