MLB is off to a bat breaking start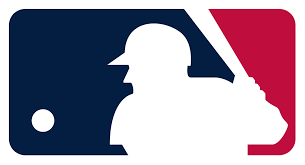 On March 30, the 2023 Major League Baseball season started and predictions for the playoffs have come to surface already. With The Tampa Bay Rays being first place starting off with 10 wins and 0 losses, constantly pulling the gap between the first and second place power rankings. 
Even though The Rays are off to a great start in the season, the playoff predictions from FiveThirtyEight have statistics to back up the claim that Los Angeles Dodgers have a 83% chance of making the playoffs and a 11% chance of winning the World Series. These statistics were recorded April 11, 2023 at 12:22 A.M. 
The odds for the teams making the playoffs are the Dodgers, Yankees, Mets, Astros, Blue Jays Brewers, Braves, Padres and Rays. With +650 odds of winning the World Series, The Astros are the favorites. What does +650 mean: it means that for every $100 you bet, you will be paid $650 if the team you bet on wins.
But what's the most controversial topic of who's a better team then the infamous Chicago Cubs versus the Chicago White Sox? Well, as of April 17th 2023, the Cubs have a record of 8 wins and 6 losses, while the White Sox stand at 6 wins and 10 losses. The Cubs have a 21% chance of making the playoffs while the White Sox only have a 15% chance of making the playoffs. 
The rivalry between the Cubs and the White Sox, also known as, The Windy City Showdown, is set to be played by the teams a total of 4 times this year. The Cubs play at the White Sox's territory, Guaranteed Rate Field, which is set to be July 25th 2023, and July 26th 2023. While the White Sox play at the Cubs home turf, Wrigley Field, which is set for August 15th 2023, and 16th 2023.
As of April 18th 2023, the MLB's Atlantic League has announced three new major rule additions to the MLB. "We thank the Atlantic League for their continued partnership," MLB vice president of baseball operations Morgan Sword said. "In recent years, the ALPB's (Atlantic League of Professional Baseball) experimental rules have aimed to emphasize athleticism, improved pace of play and other means of giving fans the game they want to see. We are excited for another great season of Atlantic League baseball and the entertainment that it will bring to fans." 
These three rules are named the designated pinch-runner, single disengagement limit, and The "Double-Hook" designated hitter. More detailed information can be found on MLB's official website.
Leave a Comment
About the Writer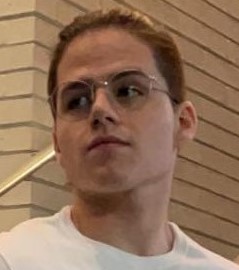 Kaleb Bekanon, Reporter
Kaleb is a senior at Niles North. Some things he really enjoys are playing volleyball, hanging out with friends and working out.