Andre Shaw, Special Education teacher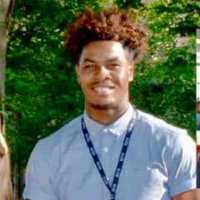 What is your name and department? Andre Shaw, Special Education Department – Special Education Teacher | Case Manager
How do you feel about teaching social studies? Teaching Social Studies allows students to make real life connections to important dates and events not only in US History but around the world. 
How would you describe your classes? I teach mostly self-contained and one co.- taught. Both classes involve using Universal Design and differentiated approaches to help students identify ways they learn best.
Do you have any pets? Nyla – Chinese Pug
Do you currently have a hobby or interest? Traveling, eating at various places, and binge watching Netflix when time allows.
Do you have a goal you are currently trying to achieve? In May, I will complete my second masters degree in 8 months. I will start a principal preparation program at the end of May and may consider starting a doctorate in education next year. 
How would you describe your fashion sense? Casual, can be business casual or athletic wear. 
Do you have a favorite song or artist, if so what are they? I don't, but I listen to most types of music. Mostly R & B and hip hop as I am around my athletes a lot and that's what they listen to. 
What do you think about when trying not to procrastinate? I think about the laundry list of things that need to be completed and create an order of importance. 
What do you hope to achieve for your team this season? Competing for conference, showing growth throughout the season, and competing in the playoffs in May.
Can you describe the boys Varsity volleyball team in 3 words? 1. Caring 2. Competitors 3. Athletic
Leave a Comment
About the Writer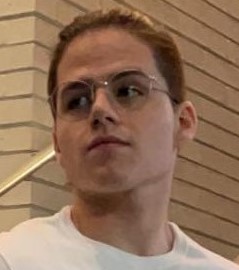 Kaleb Bekanon, Reporter
Kaleb is a senior at Niles North. Some things he really enjoys are playing volleyball, hanging out with friends and working out.