Ava Reotutar, Freshman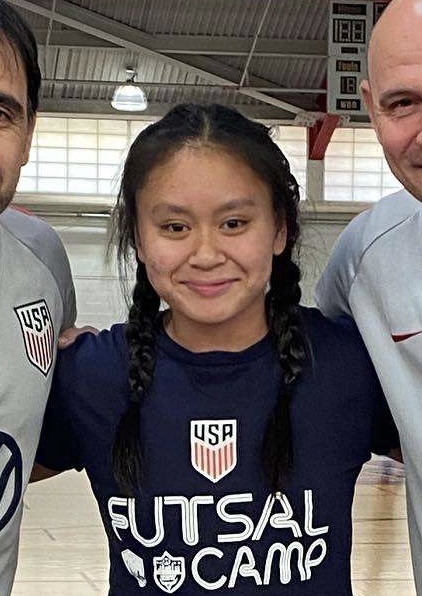 What is your name and year? My name is Ava Reotutar and I am a freshman. 
What's your favorite food? I'd have to say my favorite food is sushi.
Latest movie recommendation? My latest movie recommendation has to be Creed III, I thought the acting was really good and I enjoyed the inspirational/motivating touch.
What is your biggest pet peeve? My biggest pet peeve is people who act like they know everything. I just find it kind of annoying when they don't think they can ever learn or get back at whatever they are doing.
What is the best memory you have from this year so far? My best memory from this year probably has to be my first homecoming. It was really fun, and the energy the whole homecoming week was really awesome.
Who's your favorite professional soccer player? My favorite professional soccer player at the moment has to be Mal Pugh/Swanson. She is an electric player who affects her team energy positively, and she is definitely someone who I try to mimic in my game.
How long have you been playing soccer? I started playing soccer when I was 7, but didn't switch to a competitive league until I was 9.
What do you love the most about soccer? What I love most about soccer is that it's always there. A lot of things in life come and go, but the game always remains the same. I find a good outlet in playing, and it really brings peace to my lifestyle.
How does it feel to be going to Argentina? It is a huge honor to be going to Argentina with the national team. I'm leaving the 25th of March and coming back on April 2nd. This opportunity makes me feel grateful, but also humble.
What are you hoping to gain from this experience?  Playing overseas won't be easy, but the challenging intensity of play is definitely gonna help me grow. I hope for my perspective of the game to widen, and come back feeling more driven and motivated to achieve my goals.
Leave a Comment
About the Writer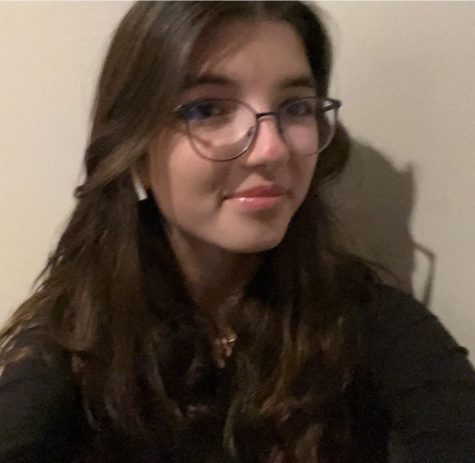 Julia Crisan, Reporter
Julia is currently a freshmen attending Niles North High School. She enjoys listening to music,  watching/playing sports, and hanging out with her friends....