Benjamin awarded Illinois Outstanding Activity Director
Congratulations to Niles North's activities director, Caroline Benjamin for being chosen as an Outstanding Activity Director by the IDSA (Illinois Directors of Student Activities). 
The award recognizes people who've made consistent efforts and noticeable growth in their school's student activities programs. It is no secret that Benjamin in fact exemplifies these qualities. 
"She is such an amazing teammate and I have learned so many skills from her," Student Activities executive secretary Eleni Andritsakis said. "She is compassionate, organized, enthusiastic, and most importantly, DEVOTED; she is always seeking ideas from the students and always involving them in the planning process behind most of the school events."
Principal Dr. James Edwards and Student Activities executive director Eleni Andritsakis felt as if Benjamin deserved the recognition after her many years of devotion and diligence in Niles North and submitted a nomination form. 
"Her heart is always with the students and she speaks and acts from an equity lens in everything she does," Edwards said. 
Benjamin has been the activities director at Niles North for 10 years now. She oversees any fundraising activities, establishes events, spirit week, and pep assemblies, and plays a role in helping around the 90+ extracurricular activities Niles North offers. She also teaches and works in a Special Education class. Though, Benjamin exceeds the expectations of a student activities director. Not only does she put together all these events for students at school, she also ensures that the student activities space is somewhere kids can come in and feel like they have a home within their school community.
"Over the last 10 years, Ms. Benjamin has put her heart and soul into the Student Activities office. She is constantly looking for new ways to put programming/events together and always puts the students first," Andritsakis said. "Everything she does is with the intent of building a positive, uplifted school community and a sense of family within Niles North High School."
"
Everything she does is with the intent of building a positive, uplifted school community and a sense of family within Niles North High School."
— Eleni Andritsakis, executive secretary
One thing Benjamin preaches is equity. In her years throughout Niles North, her goal is always to make sure that all the work she is doing is to make students feel like they have a place at North. 
"But I can't stress this enough, that all the programs we do is designed to have kids feel safe and welcome," Benjamin says. "I hope I continue to grow to be an open, inclusive, and safe person and place for my students." 
Benjamin has accomplished many goals throughout her years, but by far one of her most meaningful accomplishments was her help in establishing the Assyrian Language and Culture Course. 
In addition to the Assyrian Language and Culture Course, Benjamin also has ensured that the diversity in our school does not go unnoticed. She has put together cultural clubs, Queer Prom, and the first Niles North Black Teen Summit, and even has plans to rebrand the assemblies to make them more inclusive.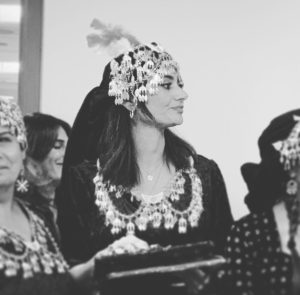 "Having all kids feel like they have a place has been the center of my work," Benjamin said. 
Throughout it all, Benjamin enjoys and loves the community and staff she works with. Working in a team is what makes students activities, in her opinion, so successful. 
"Nothing I do works in isolation. Everything we do in student activities mainly happens because of the sponsors we work with," Benjamin said. "They're helping give students the space to be seen and heard as a leader. So I can say that we could not have been successful on our own without the work of the sponsors."
Another big congratulations to Benjamin for her positive, caring, and kind attitude she brings to the D219 community. Her hard work does not go unnoticed and is appreciated throughout the school by students. 
"I've known Caroline Benjamin since I was a little girl. She has always been so sweet and kind," senior Mckayla Dinkha said. "[She] always had the biggest smile on that made others smile. Beautiful person through and through."
View Comments (1)
About the Contributor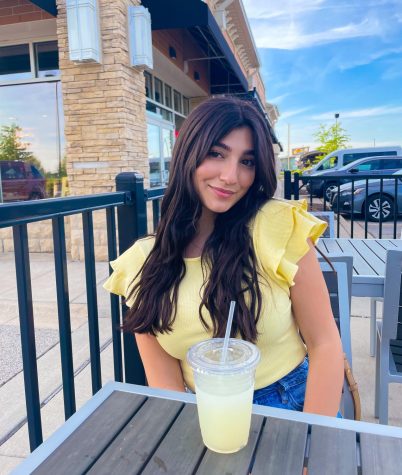 Ornella Salifo, Features Editor
Ornella is a current senior at Niles North. She enjoys reading, spending time with her friends, and going to the beach.