Morant narrowly avoids criminal charges
Ja Morant, a star player for the Memphis Grizzles, was caught on Instagram Live in possession of a gun on the morning of March 4.
A video, screen recorded by a viewer, showed Ja with a gun at a bar and went viral quickly, catching the attention of the media, as well as the NBA league itself. In the video, people are shown in the background drinking, but it is unclear whether or not Morant is under the influence of alcohol while in possession of a firearm.
As punishment for what occurred, Morant received an 8-game suspension including his 6 previously missed games and will continue to be suspended for the next 2 games in San Antonio. He will also forfeit $669,000 in salary. 
A criminal case was opened immediately following the incident. Morant's case, however, was closed soon after it opened due to a lack of evidence, authorities stated. 
"Although the video was concerning enough to prompt an investigation, there was not enough available evidence to charge anyone with a crime," the Glendale Police Department said.
The league investigation did not find that Morant had the gun in his possession on Memphis' flight to Denver, or in any NBA facility. Police in Colorado said that they looked into the circumstances relating to the video and came to a decision that there was no reason to charge Morant with a crime due to a lack of evidence proving him guilty. Morant spoke with ESPN for an interview that was to air later Wednesday night and said the gun was not his.
Morant was accused in the past of punching a teen and flashing a weapon. He has also been accused of being in a vehicle that flashed a weapon at the Indiana Pacers.
"Ja's conduct was irresponsible, reckless, and potentially very dangerous," NBA Commissioner Adam Silver said. "It also has serious consequences given his enormous following and influence, particularly among young fans who look up to him."
Because Ja is a rising NBA player, his fans may be influenced by things he does on and off the court, which is why his actions were especially irresponsible, considering his high amount of young supporters. He has stated that he looks to improve upon his behavior in the future, but only time will tell if that is true. 
Leave a Comment
About the Contributor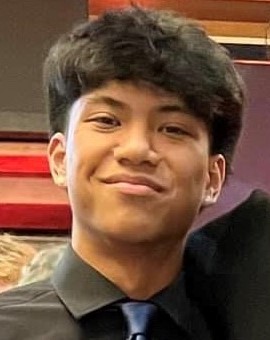 Richie Bautista, Reporter
Richie is a senior at Niles North. This is his first year taking journalism and he loves to play soccer, hang out with friends, and working.