'Aftërlyfe' is Yeat's best work yet
Has any rapper thrived off of TikTok as much as Yeat has? In a time where TikTok is the new radio, a 15-second sound byte of your song ringing in the ears of scrollers worldwide is a valuable commodity. However, it is a double-edged sword. For every artist that has blasted into stardom through TikTok are ten more that would peak and decline from there. Yeat is the exception.
Yeat would first turn heads with his mixtape 4L and would cement his status 5 months later with his debut studio album Up 2 Me. Earworms like Sorry Bout That, Gët Busy, and Monëy So Big would become unavoidable. What separates Yeat from the pack was the cult fanbase he would amass. Millions of listeners fell in love with his unique aesthetic and untamed energy. With co-signs from trap icons like Young Thug and Lil Uzi Vert as well as shoutouts from mainstream juggernauts like Drake, Yeat would flirt with mainstream stardom while maintaining the foundation of his core fanbase.
In the wake of Up 2 Më's success, Yeat would strike the iron while it was hot and shortly release his follow-up, 2 Alivë. Unfortunately, it would be ill-fated. Though not without glimmers of excellence, 2 Alivë was inconsistent and long-winded. His follow-up summer EP Lyfe found him stumbling harder and creatively barren. With nearly 20 song releases every few months, Yeat's signature sound would become oversaturated and his future would begin to look bleak.
So, I entered his latest project, Aftërlyfe with low expectations. Yet rather than a continuation of his downward spiral, I was surprised to hear him taking on a whole new endeavor. Working with a more varied set of beats, Yeat taps into a darker and more dystopian production. The product is 22 songs that run a bit long but never fail to entertain and occasionally surprise with some of his most out-there work yet.
Yeat opens Aftërlyfe with the 4-minute-long No Morë Talk. Its ominous and subdued instrumental is complemented perfectly by Yeats razor sharp flow. It archives a transcendent sound as if you were buckling up for a sonic odyssey. 
Following No Morë Talk is a jolt of energy with Shmunk, sporting an explosive instrumental and a solid guest spot from Youngboy Never Broke Again. From there, Yeat stays in his groove with a run of hit after hit in the tracklist's first half. On the catchier side are tracks like How It Go and Sum 2 do. On the more experimental side are tracks like Rav3 p4rty, Nun id change, and Now which sound eerie, desolate, and unlike anything Yeat has created before.
"
Aftërlyfe is Yeat's most exciting work to date and a needed revitalization of his career."
However, near the middle of Aftërlyfe is where Yeat begins to sputter. With only one feature on the album, Yeat is stretched thin over 67 minutes. Of course, that is not including features from "Kranky Kranky" and "Luh geeky", which are simply Yeat pitched up. It is a stylistic choice reminiscent of J Cole's pitched down "kiLL edward" features on his 2018 album KOD. It didn't work for Cole then, and it doesn't work for Yeat now.
With forgettable tracks like Sum 2 do, Back up, and Bad bend / DeMON, Aftërlyfe at times falls victim to redundancy. But unlike his past two works 2 Alive and Lyfe which fizzle out and never return to form, Yeat recovers from low spots on Aftërlyfe with an excellent home stretch. Grand conclusions like Type money and Demon tied as well as acoustic turns with Back home and Myself make the album's last few tracks some of the most memorable.
Aftërlyfe is Yeat's most exciting work to date and a needed revitalization of his career. And the best part is, he has a lot more in the tank. Whether you're one of his enthusiastic fans or one of his hellbent detractors, it is undeniable that Yeat is here to stay. That is cemented with Aftërlyfe.
Leave a Comment
About the Contributor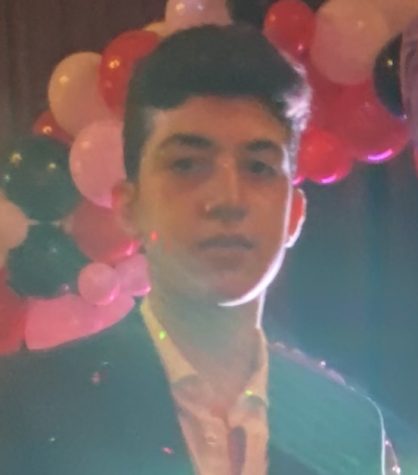 Sam Dababneh, Reporter
Sam Dababneh is a Freshman at Niles North High school. He is passionate about music, film, and writing. This is his first year on North Star News.