Léane Croze, Junior
What is your name and your grade? My name is Léane and I'm a junior.
What languages do you speak other than English? I speak French and I know a little bit of Italian and Spanish.
How does it feel to be an exchange student? It's awesome, even if it's very hard to leave your family and friends for a year, it's worth it because you get to experience so many things, meet amazing people, and live the American dream.
What are some differences from an American culture that you've noticed during your time here? Food is very important here, especially during the holidays. People are also really friendly and polite.
What are your favorite things so far about America? Definitely not the food. I guess school also because it is very different and I think it's a better environment. Teachers and students are nicer, there's a lot of activities and events, like games, prom, and spirit week, which we don't have in France.
What are your other extracurriculars? I was on the cheerleading team and now I'm in theater.
What do you miss most about France or your favorite part about living there? I miss bread! I also miss my family and friends, of course.
What is your proudest accomplishment? Being in the play She Kills Monsters because I never did theater before and I got out of my comfort zone.
Which family member are you the closest to? I'm very close with my two sisters.
What do you hope to learn during your time here? English of course, but also about the American culture.
What is your plan after high school? I'm going to go to college but I don't know what I want to do after.
What is your lifelong goal? I really want to travel around the world.
Leave a Comment
About the Writer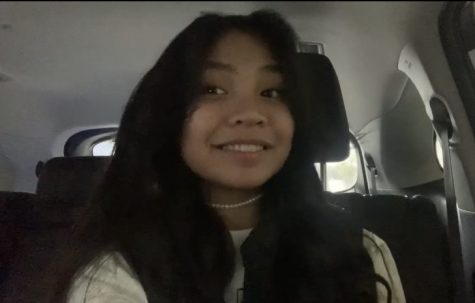 Annie Tumang, Reporter
Annie Tumang is a freshman at Niles North. This is her first year writing for NSN. She is interested in things like music and modern history.