What to do on St. Patrick's Day if you're feeling green
Saturday Mar. 17, 2023 marks the 180th anniversary of Chicago's first St. Patrick's Day parade, keeping the city riled up for the holiday weekend. With Saint Patrick's Day coming up, Chicagoans may be left wondering what to do for the holiday, worried about missing out on such a community based celebration. However, there's an array of things to do, one just needs to find the time to do it and always remember to wear green.
The biggest and most obvious thing to do for Chicagoans would be to see the Chicago River, which is dyed green every year for the occasion. 2023 marks the 60th time the river will be dyed green since its first time in 1962 (in 2020 it was skipped due to the pandemic). Both it and its green-bellied seagulls (from the dye) are surely a sight to see for those wanting something unique and exclusive to Chicago for the holiday. One can even already get boat tours and cruises through the dyed river to get a view of the city from colorful waters, or just see it for themselves before the holiday begins. Events around the river should last until a few days after the 17th, so there's no need to worry if the sightseeing is missed. However, for those who want to see the river without stepping out into downtown, it's best to get a short but still beautiful view of the river from the CTA Loop. The Wells Street Bridge gives a beautiful view of the river for those traveling on the Green Line, Pink Line, Brown Line, Orange Line, or rush hour only Purple Line.
"My kids Irish dance, so I will be celebrating St Patrick's Day by being at various events so that they can perform, " Irish social studies teacher Mary Richards said. "Last weekend we were at the parade, [my kids] danced in the parade. And tomorrow, they will be at two different venues performing."
For adults and hockey fans wanting to do some short traveling past downtown Chicago for Patrick's Day, Rockford might be the right choice. The Rockford Icehogs are to host a St. Patrick's Day celebration from Mar. 17 – Mar. 18 at the BMO Center in Rockford, IL. Saturday is a good day for student hockey fans, as the first 1,500 fans to enter the BMO center will receive a St. Patrick's Themed Icehogs T-shirt. On both days, the Icehogs will be playing against the Colorado Eagles and both days' events start at 7 PM. Tickets can be bought online at icehogs.com for as low as $15.
For all students and staff who may be too busy to do anything, it'd be good and simple to just treat oneself with holiday themed drinks and sweets. Holiday themed smoothies and shakes are very popular around the time of Patrick's Day and can even be found at this school. DECA's Decadent Delightz team will be selling a green dyed and mint flavored "Shamrock Shake" on Thursday, Mar. 16 in celebration of the holiday. However, Shamrock Shakes can also be purchased at local McDonald's for those looking for some take-out as well. But for those wanting some real Chicago style Patrick's Day food, Portillo's might be the best place to go. They are also selling a limited time only shake for Patrick's Day with mint and chocolate flavoring, so it's best to be on the lookout for wild green sweets and drinks wherever one goes.
Leave a Comment
About the Contributor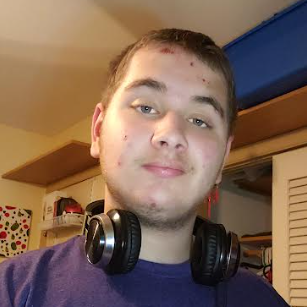 James R Prizant, Reporter
James "Jimmy" Ryan Prizant is a Sophomore and writer at Niles North High School in Skokie, IL. In his free time, he enjoys spending time with friends,...