Young Nudy stirs up success with new album 'Gumbo'
During February, Atlanta rapper Young Nudy was somewhere cooking in the studio with a recipe to create an album that would fill the ears of listeners, the result, a 13 course album that would leave no one feeling empty. The album's name is Gumbo and it definitely lives up to its name as Nudy seamlessly blends together different styles of trap and even RnB to create a newer sound to his bag. 
The album opens up with Brussel Sprout a track with a laid-back Rhodes melody and Latin-sounding percussion which leads into a trap-like song that could make any night time drive slow down. Young Nudy seems to have a niche sound as it either sounds like a childhood melody or something relaxed and mellow. Though it may seem on brand (and maybe even redundant) Nudy seems to have a way with his style that makes each song similar enough to fit a theme yet different in that everyone can listen to them and not get bored. 
The second track Pancake has a unique tempo change along with the beat however is a great transition from the first track. This is where the real mix and mashing begin. Some of the more notable tracks on the album are really where Nudy just seems to not try too hard and just makes the music seem effortless like on Passion fruit, the last track. The synths in the background make the song slow down while rapping Nudy uses his voice like an instrument to bring in melody and rhythm over the track.
In contrast the track Peaches & Eggplants sounds darker and more percussive which allows Nudy's voice to be the main sound this with chemistry with 21 Savage makes for a timeless classic as they hand each other the beat back and forth. Finally Fish & Chips, another earlier track sets a tone of reality as the subject of Nudy's upbringing and life's experience which seems to be what the album is all about. 
Though it could be said that Nudy's storytelling could be improved upon, however, it is understandable as Nudy is more of a classic trap artist that really has potential for rapping about a topic such as money, women, trapping, and drugs, but as far as a chronological retelling it seems like a weak spot for Nudy. A track where there could've been more storytelling is on the track Fish & Chips where Nudy states "Yeah, I'm from the Eastside, right? You know, we ain't have no handouts. We ain't have no big homies." This sets up perfectly for a Slick Rick sort of tune that tells a story, usually a life event. Though it may not seem like it, Nudy makes the listener really have to read between the lines to get the story or picture. 
On a more positive note, Nudy does show a great amount of skill over a variety of different percussion and offbeat patterns, this is an area where most rappers would struggle in finding their delivery and flow but Nudy doesn't seem phased if anything he sounds confident in his placement of bars and flow getting his bars to sit on the beat nicely. Another positive thing is that Nudy worked with similar artists, though there are only two features in 21 Savage on Peaches & Eggplants and Key Glock on Pot Roast. Young Nudy and 21 Savage have a well-established connection as they both are artists that share the same Atlanta rap sound, however, Nudy's collaboration with Key Glock required a different and arguably more basic sound as all of the beats seemed really easy to find and overly pronounced. It ended up being for the best as it made it easier for Key Glock to flow better and for his adlibs to be heard better throughout the song. 
At face value Young Nudy presents the listener with a solid trap album that really offers nothing outside of his usual rhyme schemes and topics as mentioned before, however, after a couple of listens it could be argued that there are themes and stories in each song. This along with the fact that every song is named after a food for example the track Passion Fruit could be a testament to how Nudy feels about a woman that he meets and the passion that he has for her. Overall the album is solid and has an array of sounds while also not really breaking the norm of Nudy's classic sound, nothing in the album sounded rushed or poorly produced and just sounded as full as a pot of Gumbo would. 
Leave a Comment
About the Contributor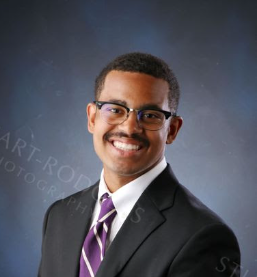 Miles Donegan, Sports Editor
Miles is a senior at Niles North. He plays on the golf team and enjoys listening to motown.