Pankaj Sharma, Social Studies Teacher
What is your name and department? I am Pankaj Sharma, and I'm in the social studies department.
Did you teach at any other school or is North your first? When I started working I traveled between Niles North and Niles West for the first 4 years.
How would you describe most of your classes? Did students find your subject difficult? I'm fortunate to teach here since the disciplined students here at North are terrific. It's the highlight of my day working with my students. But you should really ask my students to see what their experiences are on working on my subject. 
What were some fun things you do in your classes? What I think is fun is that we like to discuss complicated and controversial historical and current events. I think that's fun since I like talking about history, politics, and current events.
Do you have a favorite song? What is it? I have lots of favorite different genres of music, but I do like a lot of different types of music. I just don't know what to choose.
Do you have any pets? I have two daughters, that's enough work.
How would you describe your fashion sense? Very much "stereotypical history teacher."
What is a quote you're inspired by? "A threat to justice anywhere is a threat to justice everywhere". We have to care about other people like we just don't have to care about ourselves but we have to care about other people too. I find that to be inspiring. 
What is a valuable thing you'd tell a new teacher? You have to have fun, enjoy your job, and you have to enjoy your time here with your students and colleagues. And if you're having a good time then you're more likely to have your students enjoy it and if they're enjoying then they'll be more likely to learn.
What's your best memory of teaching at north so far? I have a lot of great memories, lots of different students and laughing and learning with them, and how we go through the years. I'm fortunate to have a lot of positive memories.
Leave a Comment
About the Contributor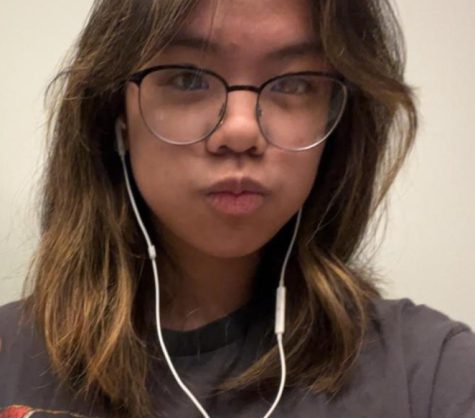 Rilley Cabuga, Reporter
Rilley is a freshman at Niles North who loves music and likes journaling and writing.