Gordon Booker, Science teacher
What is your name and department? Gordon Booker, Science department.
Did you teach at any other school or is North your first? North is my first school, I student taught at Vernon hills for a year, but Niles North was my first full-time job.
How would you describe most of your classes? Did students find your subject difficult? Very open, lots of collaboration, time for independent work, and teamwork. I think that my students feel that my classes are fun. I try to make everything I teach applicable and meaningful so that what we learn you might experience or have to think about someday.
What made you want to become a science teacher? I loved math and science as a student and loved helping others learn. Putting both of those passions together made the most sense. I also wanted to become a volleyball coach and teaching was the perfect fit. I also personally love learning, so having a job where learning is a part of my routine is really exciting for me.
Do you have a favorite song? What is it?  No, I don't have a favorite song but it depends on the season and the year. If I had to choose, I'm a huge Mac Miller fan and I love the song "Kool-Aid & Frozen Pizza."
Do you have any pets? Yes, half Labrador half Rhodesian ridge-back. His name is Colby, he's the most gentlemanly dog I've ever encountered. He just turned 11 in January!
What do you do as a hobby? I love playing volleyball, learning about investing, and reading. 
How would you describe your fashion sense? Comfortable and low maintenance.
What is a quote you're inspired by? "Count your blessings, not your troubles." – by Dale Carnegie
Are you prepared for the JV boys' volleyball season and what are you hoping to achieve? Yes, I'm super prepared and excited because I'm eager to help our team improve as individuals and as a team, as well as play volleyball more regularly myself. The beginning of the year is the most rough because it is the first time we're all together as a team, but there is a lot of growth potential. If we continue to work hard, I'm confident we will be a strong team to beat.
What is your favorite science subject to teach? I really like forensics, this is my third year of teaching the class. One of my favorite parts is learning new concepts and ideas myself, about how crimes get solved and sharing that with my students.
Leave a Comment
About the Writer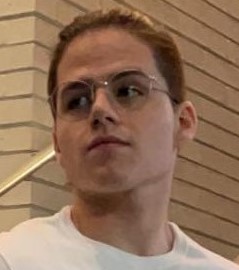 Kaleb Bekanon, Reporter
Kaleb is a senior at Niles North. Some things he really enjoys are playing volleyball, hanging out with friends and working out.