Reid Olson, Sophomore
What is your name and grade? Reid Olson, Sophomore.
How long have you been playing/in the club? Competitively for 8 years.
What is the best memory you have from this year so far? The whole Niles West game, the atmosphere was really fun.
What is your favorite part of playing/being in the club? Having the ability to play basketball.
How do you overcome the nerves when you're about to compete? Listen to music, praying, and once that ball is tipped all the nerves go away.
Do you have a superstition before you compete? I use stretching routines.
Would you recommend anyone to try and if so why? I would, it's a fun sport that creates friendships and being a part of a team is an awesome experience.
What's your biggest flex? Starting on varsity as a freshman.
What's your favorite video game? I don't play video games but if I were to choose, I would probably pick 2k. 
What's your favorite hype song? Anything by NBA Youngboy. 
Leave a Comment
About the Writer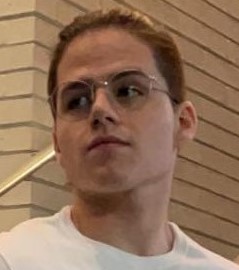 Kaleb Bekanon, Reporter
Kaleb is a senior at Niles North. Some things he really enjoys are playing volleyball, hanging out with friends and working out.