D219 parents to host school board election forum
The Niles West and Niles North Parent Advisory Councils are hosting a school board candidate forum on March 9 at 7 pm. The event will be held at the Niles West South Lobby and is a great opportunity for anyone interested to learn more about the candidates in this year's D219 school board election.
This year, the D219 school board election will be held on April 4. Anyone over 18 years old can vote. In light of this, the two involved schools' parent advisory councils are hosting a candidate forum, showcasing this year's eight candidates who are running for four open school board seats. They include Mateo Farzaneh, Amber Wood, Ganae McAlpin-Torey, Celia Stennett, Kennya "Ken" Durr, Sidney Stein, Ramsen Sheeno, and David Ko. Mateo Farzaneh and David Ko currently serve on the board and are running for reelection, whereas the rest are first-time candidates.
Such a forum was last held two years ago on Zoom. As well as being available in person, this year's gathering will also be recorded and posted on District219 TV. The Niles North and Niles West Parent Advisory Councils are helping to facilitate the forum but the planning and running of the forum will be done by students from both participating schools.
The students have met weekly to plan the event, including coming up with the questions which the candidates will be answering (no audience questions/comments will be allowed). This forum is nonpartisan, and everyone involved is asked to abide by Niles North's and Niles West's codes of conduct, as well as to keep all deliberations and meeting discussions confidential.
"
…I would like to encourage everyone… to come and hear from our 2023 Board of Education Candidates and answer the questions that are important to our students."
— Nikki Frey, NN parent & PAC member
"This is my second time helping with the candidate forum," event organizer Nikki Frey said. "The students involved this year have continued to impress me with their planning every week. I enjoy helping with [the] candidate forum because it is a great way to meet some of our district's amazing students. I would like to encourage everyone… to come and hear from our 2023 Board of Education candidates and answer the questions that are important to our students."
School board candidate Sidney Stein similarly urged people to come out and watch the forum. "Yes, [they should go to the forum] so people can get an in-person sense of the candidates and their views," Stein said.
"I am really excited about attending the candidate forum and being able to hear from the students themselves on what they feel matters most to them from a school board member," school board candidate Celia Stennet said.
Whether you want to learn more about Stein, Stennet, or any of the other candidates this year and their opinions on various community matters, the forum is a great opportunity to learn. Regardless of your age or involvement in the issue, the board election is an important issue in our community, and definitely one to educate yourself about.
View Comments (1)
About the Contributor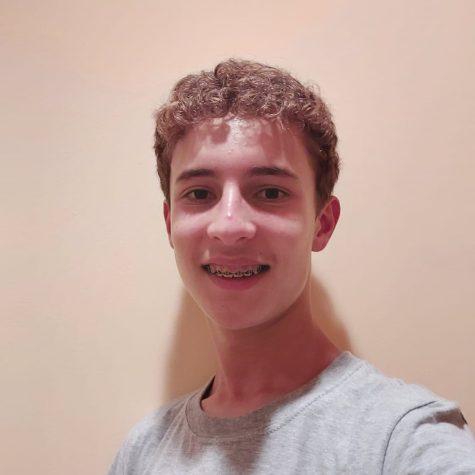 Yoni Soloveychik, Reporter
Yoni Soloveychik is a freshman at Niles North. This is his first year writing for NSN and he is a big hockey fan.