Vikings slay the Wolves in a nail-biting game to be remembered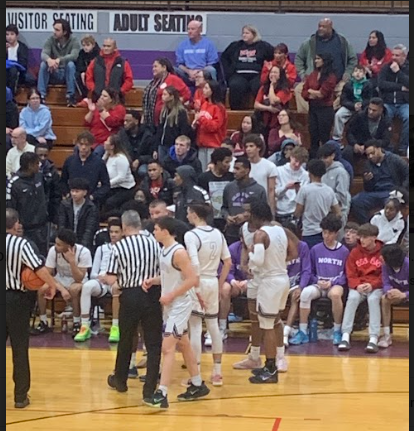 On Feb 22, the Niles North Vikings set to play the Niles West Wolves for an IHSA regional playoff game with the winner of the contest would go on to play #1-seeded New Trier in the regional title match on Feb. 24.

The atmosphere was electric, as both parties packed out the gym in what many are calling the game of the year. 
The first quarter started out pretty slow-however, it was evident early that it would be a physical game, as both teams had reached 4 fouls and would reach the bonus heading into the second quarter.
During the first half, the Wolves seemed to have control over the game, even though stand-out player junior Davee Flowers was only held to 5 points.

The Vikings, on the other hand, seemed to respond after every basket, but just couldn't string stops and points together to pull ahead.

Both student fan sections were also big factors, as even though it was early in the game, both student sections showed out cheering and yelling after every basket and not holding back after every foul call.

Though the gym was jumping, it got crazier after both teams returned after halftime. 
During the second half, things started to get wild. All of a sudden, the lead was changing after every possession, and the fans were loving it.

When the game reached the fourth quarter, both teams were still exchanging blows, and it was really anyone's game. That was until Vikings sophomore Yaris Irby took over, and put the Vikings back in the lead with one second left.

The crowd rushed from the stands flooding the court white. However, amongst the chaos, the Wolves had called a timeout putting one more second on the clock, giving Davee one more shot to get the Wolves the win.
In what was the longest second in Niles North history, the shot hit the rim and bounced out and the Vikings won the game 62 to 61, sending them to the regional game against New Trier.
The final against New Trier will take place at 7 pm at Niles North on Feb 24.
Leave a Comment
About the Contributor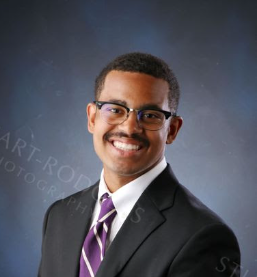 Miles Donegan, Sports Editor
Miles is a senior at Niles North. He plays on the golf team and enjoys listening to motown.