Seniors Henderson, Brown showcase Black creativity, excellence with their artwork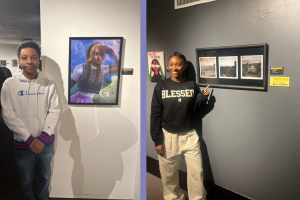 Congratulations to Niles North seniors, Kyla Henderson and Anthony (A.J.) Brown on their acceptance to the Black Creatives Juried Art Exhibition at the Museum of Science and Industry (MSI). 
The Black Creativity Juried Art Exhibition is an annual exhibition that displays both professional and dilettante artwork from African Americans throughout the country. Being around since 1970 at the MSI, this display has been the longest-running way for African American artists to present their artwork. 
According to the Museum of Science and Industry, "Black Creativity Juried Art Exhibition features paintings, drawings, fine art prints, sculpture, mixed-media, ceramics and photography by African Americans, including youth artists between the ages of 14 and 17."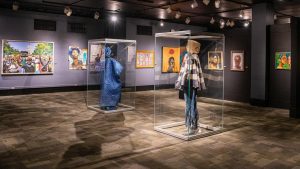 Artwork is submitted during the fall season. A group of jurors choose what artwork is presented in the exhibition. High School students also have the opportunity to submit their artwork into the teen category. 
This year, two Niles North senior students were accepted into the exhibition for their artwork. 
Senior A.J Brown's pieces Ivy and Natalia were displayed.
Kyla Henderson's pieces Intertwined, A Mother's Cry, and Tropical Forest were displayed in the exhibition.
"The inspiration behind Intertwined was how can I push myself out of my comfort zone and take this art piece to the next level," Henderson says. "I try to capture people's emotions and feelings and make them think a little bit."
Over 100 other entries throughout the U.S., Henderson also won first place for "Best in Show" in the Teen Category for her photograph "Intertwined." 
"The acceptance into the MSI was mind-blowing, something I could have only imagined and I don't take it for granted nor do I take it lightly," Henderson said. "I think it's an honor that they chose me to be a part of such an amazing and special exhibition that holds a lot of history. Winning best in show validated and showed me that my art is special and that it resonates with others and they see the talent and hard work that I put into it."
Congratulations yet again to both Henderson and Brown on an amazing achievement. Both should be incredibly proud of themselves for putting in forth such hard work and creating beautiful pieces that are displayed for all to see. 
The Black Creatives Juried Art Exhibition is around until April 23 and is included in the museum entry. If interested, go and take a trip to the Museum of Science and Industry to see many more well-chosen pieces presented by African American artists! The Museum of Science and Industry is located at 5700 S Dusable Lk Shr Dr, Chicago, IL 60637. 
View Comments (1)
About the Contributor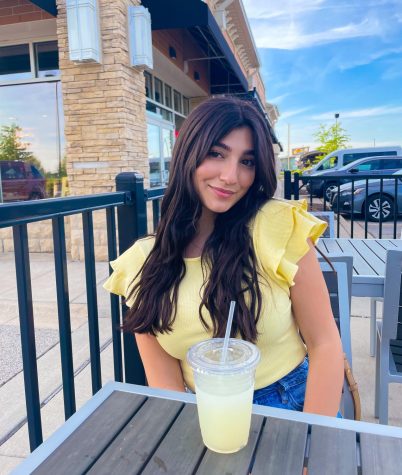 Ornella Salifo, Features Editor
Ornella is a current senior at Niles North. She enjoys reading, spending time with her friends, and going to the beach.