Commitment issues: Niles North seniors search for their "perfect match"
Freshman year got cut short due to the pandemic, online school sophomore year, and in the blink of an eye, it's now second semester with the class of 2023 graduating just around the corner. First-semester was crunch time for turning in their college applications, but the real challenge is deciding on the right fit, and not regretting it in the future. 
No matter what graduation year, committing to a school has been and will always be stressful. However, the fact that the class of '23 has had an unusual high school experience complicates things even more. The pandemic changed how and where we were learning, and impacted the way in which we learn, given the uncertainty of the unprecedented situation. 
"I'm not able to stay focused as much, and I don't feel as present in class versus when I did freshman year," senior Abby Dizon said. 
The pandemic also limited our opportunities to fully explore electives and extracurricular activities. It's no wonder that the application process felt overwhelming, and now with decisions needing to be made, some of us are feeling stuck. While there are typical questions one might ask to narrow down their choices, nothing about our experience has been typical, leaving us with more questions than answers. 
And who could forget about the role social media plays in this dilemma? Videos of people recording themselves opening their decision letters from their dream schools populate our social media feeds, and the thought of someday opening an acceptance letter to your dream school becoming a reality for yourself is all that you think about. The idea of a "perfect match" is the mindset we have going into the application season, and in the second semester when it's time to commit, the pressure feels like it's been kicked into high gear. This becomes extremely toxic when you tell yourself to just decide because everyone around you seems to be doing that. 
The harsh reality of these videos is that they're poisonous. The more you see acceptances online, the more it paints a false narrative, naturally because people don't love sharing their rejections. Despite knowing this, it still stings.
"
The idea of "dream schools" create the perfect storm for mental distress, because you fixate more on the feeling of getting accepted rather than actually looking forward to the experience that college offers. "
— Sadie Kaminsky
"It's been difficult and draining, not knowing what school you want, where you're going to end up, and what the future holds," senior Ahmed Pervaiz said. 
Luckily, there's still a few months left before May 1st, the last day to commit to a school. 
"Of course there are deadlines, but the decision-making process doesn't have to be, and shouldn't be rushed," senior Bella Kaminsky said. "Realizing what you need and want out of the experience will come with time."
Although it may feel like you'll never be fully satisfied with your decision, remember you aren't alone. There are plenty of people in your shoes, and nothing is permanent. So if you aren't happy with your choice, transferring, taking a gap year or other non-collegiate paths are always an option. Accept that every individual's college process looks different, and what works for someone else may not work for you. Instead, try practicing some self-care and celebrate where you're at because making it this far is a tremendous accomplishment on its own. Don't base your decision off of someone else's acceptance or rejection. Remember, college is a temporary transition, not a lifelong commitment.
View Comments (1)
About the Writer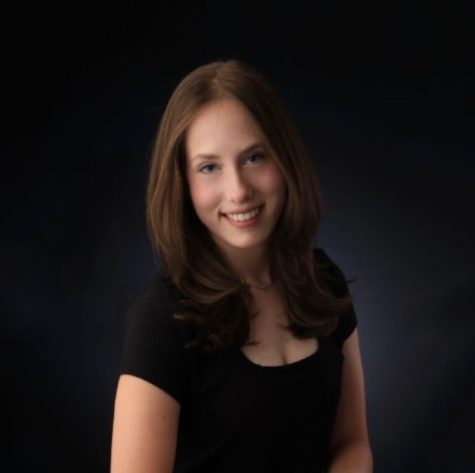 Sadie Kaminsky, reporter
Sadie Kaminsky is a senior who intends on pursuing a career in broadcast journalism while also continuing her acting career. She is apart of the Executive...