President Biden's home searched for classified information
The FBI raided President Biden for the fourth time on January 21 in search of classified documents, but this time was the first the FBI went into one of Biden's private addresses.
According to Biden's personal lawyer Bob Bauer, the FBI had access to documents going back decades from when the President first served in the U.S. Senate as a representative for Delaware starting from 1979. 
"It began at approximately 9:45 AM and concluded at around 10:30 PM and covered all working, living and storage spaces in the home," Bauer said. "By agreement with DOJ, representatives of both the personal legal team and the White House Counsel's Office were present."
The reason behind the search is unknown, but according to Bauer, the search was prompted by Biden's team to help speed up the process.
"We have attempted to balance the importance of public transparency where appropriate with the established norms and limitations necessary to protect the investigation's integrity," Bauer said. "We will continue to do so throughout the course of our cooperation with D.O.J."
This raid was the second to take place in January. 
On Dec. 20, the FBI raided his beach house in Rehoboth, Del. and his personal house in Wilmington, Del. The raid turned up documents from Biden's Wilmington house, where papers were said to be found in a garage and a nearby room.
The Biden raids, some say, are a result of former President Donald Trump's Mar-a-Lago raid. The Biden administration however, says the two are different, because Biden is cooperating with the FBI, while Trump did not. 
Additionally, according to CNBC, the FBI had a search warrant for Trump's investigation, whereas they did not have one for Biden. 
However, according to the New York Times, the Biden administration kept the investigations secret for two months. Originally, the handling was given to a few people in the administration, but the "circle broadened" once more cooperation was necessary in order to push the search along. 
It is unclear when the investigations will cease, but until then, Biden and his administration intends to stay cooperative of the search.
Leave a Comment
About the Contributor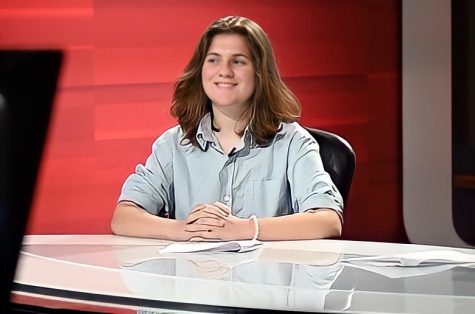 Olivia Frey, Editor-in-Chief
Olivia (Liv) Frey is the Editor-in-Chief and Opinion Editor of North Star News. Ever since joining NSN her freshman year, she has grown a deeper love...