Lunar New Year tragedy: Monterrey Park shooting leaves eleven dead, injures nine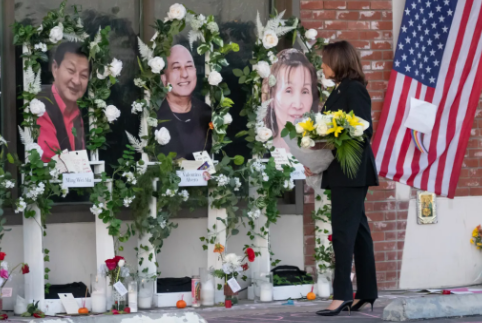 On Jan. 21, in an appalling act of violence at the Star Ballroom dance studio in Monterrey Park, California, a mass shooting targeting Asian Americans left eleven dead and nine injured. 
Authorities identified the gunman as 72 year old Huu Can Tran, who later died due to a self inflicted gunshot wound. Investigators continue to look into possible motives behind the violent rampage, but in the meantime, the tight knit community of Monterrey Park has come together to mourn the loss of its fallen citizens and commemorate their lives. 
A citywide manhunt ensued after the suspect first opened fire inside Star Ballroom Dance Studio on Lunar New Year's Eve. Mymy Nhan was one of the first victims to perish in the attack, who was shot as she attempted to drive her car out of the dance studio's parking lot. 
"We are starting the New Year broken," a family member said in a Twitter statement. "We never imagined [Mymy's] life would end so suddenly."
According to the family, Nhan was "kind beyond words and a caretaker to everyone around her."
Twenty minutes after the first round of firing, Tran entered Lai Lai Ballroom and Studio, located about 30 miles southwest of Monterrey Park, with the intent to kill more civilians before ultimately being disarmed in a heroic effort by 26 year old Brandon Tsay. Tsay was later awarded the Medal of Courage from the Alhambra Police Department for his commendable act of bravery.
According to Tsay, he was in the process of working the ticket office at the Alhambra dance studio when the suspect entered and pointed a firearm at him. Tran proceeded to lunge at Tsay, ensuing a violent physical struggle between the two until Tsay was successfully able to wrench the weapon away. 
"The carnage would have been so much worse had it not been for Brandon Tsay," California House of Representative member Judy Chu said. "This shooting in my hometown of Monterrey Park has torn a hole through all of our hearts. My thoughts and condolences go to the victims of this horrific crime, and to their families and loved ones who woke up this morning to the worst news imaginable."
Additionally, President Joe Biden took the initiative of reaching out to Tsay through a phone call, inviting him to be a guest at his State of the Union address on February 7 in honor of his courageous actions.  
"I don't think you understand just how much you've done for so many people who are never going to know you," Biden said. "America's never backed down, we've always stepped up, because of people like you."
However, despite the heroic acts of courage taken by some individuals in response to such tragedies, they continue to induce an overwhelming societal unrest, even among the Niles North Asian American community.
"Interracial healing between communities is something I think about a lot," Pan American Student Association cosponsor Gary Chu said. "There is a lot of historical tension between nearly all of the racial groups in this country, and time to listen, understand, mend, and heal has never truly happened. So really, investing in our communities to provide opportunities and space to come together is something I think could help."
"
Investing in our communities to provide opportunities and space to come together is something I think could help"
— Pan American Student Association cosponsor Gary Chu
Although racial violence targeted towards Asian Americans has often been swept under the rug by the torrent of the media, the atrocity of this event has served as a national wake up call to reevaluate society's standards on equity. Lunar New Year celebrates the arrival of spring and the beginning of a new year in the lunisolar calendar in a number of Asian countries around the world, including China, South Korea, the Philippines, and many more. But without the improvement of interracial relations, the peaceful connotation of this holiday serves as an ominous reminder of what has yet to be fulfilled.
Leave a Comment
About the Contributor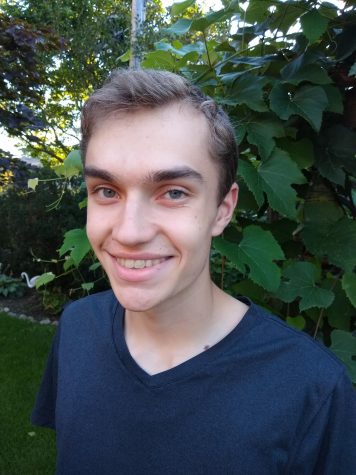 Aiden Stanciu, Managing Editor
Aiden is a junior at Niles North who has been part of the North Star News team since freshman year. He hopes to one day pursue writing as a full time career...