Andy Hernandez, Senior
What is your name? My name is Andy Hernandez.
What is your job title? Year in school? I am a Fitness desk Attendant at the Morton Grove park district. I'm a Senior at Niles North high school.
Where were you born? I was born in Kenosha, Wisconsin.
Which language(s) do you speak other than English? Unfortunately not, but I've been taking Spanish class since 6th grade.
What is your hobby? I like to workout, I usually workout about 3-4 times a week.
Do you have a favorite food? Show? Artist? Sports team? My favorite food is pizza. My favorite show would definitely be Better Call Saul. I love Childish Gambino, and my favorite song by him is, Me and Your Mama. I'm a huge fan of the Bears too!
What would you like to see more of at Niles North? I would love to see more food options at Niles North, it's too limited with the amount of options we have, especially with how many people attend this school.
What would you like to see less of at Niles North? I would like to see the food prices here also decrease. I feel like it's way too expensive to buy food here for one full week.
What do you do to make NN a safe place to learn? Treating people with respect and making friends along the way!
How do you bring positivity to Niles North? Always staying positive and making everyone in the school laugh, it's the best feeling for me!
Leave a Comment
About the Writer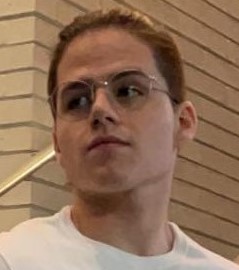 Kaleb Bekanon, Reporter
Kaleb is a senior at Niles North. Some things he really enjoys are playing volleyball, hanging out with friends and working out.