Netflix's new year of cancellations leaves internet in flames, tears
In recent weeks it seems that when someone says the word "Netflix," it's always followed by "canceled," and this is no coincidence. As of Jan. 17, Netflix has already canceled and axed seasons of 1899, The Chair, Dead End: Paranormal Park, Uncoupled, and Inside Job, leaving shows with only a couple dozen episodes, unsatisfying endings, huge cliffhangers, or all of the above.
These cancellations have left many show creators in grief and fans in rage and disappointment, criticizing Netflix's choices online. Many have come to agree that Netflix's choice of canceling new shows while simultaneously keeping up and making new seasons for others like Big Mouth and even Stranger Things is terrible and fuelled by money and favoritism.
Since being in the know with Inside Job's Season 2 cancellation, I agree with many of the statements made on Netflix. While not a huge fan, I very much liked Inside Job for its fun characters, kooky plot and characters, representation of minorities across the board, and understanding of Gen Z and millennial online humor. I can't imagine what even bigger fans of these shows or even fans of multiple shows feel and I stand by them and their criticisms.
"Over the years, these characters [of Inside Job] have become like real people to me, and I am devastated not to be able to watch them grow up. Reagan and Brett [the heroine and hero] deserved to get their ending and finally find happiness," Inside Job show creator Shion Takeuchi wrote in a tweet on Jan. 8.
"…1899 will not be renewed. We would have loved to finish this incredible journey with a 2nd and 3rd season…But sometimes things don't turn out the way you planned. That's life," 1899 show creator Baran Bo Odar wrote in an Instagram post on Jan. 2.
Canceling lovable shows and renewing long running huge ones seems to be Netflix's new cash-grab scheme to beat its competitors and keep people renewing their subscriptions but it's backfiring on them wherever fans are found. With Netflix's bold decisions, many are worried about what other shows are at risk of falling under Netflix's curtains of cancellation. People may need to start watching their new shows and seasons as soon as they release in case Netflix changes their mind as they did with Inside Job. If these decisions continue in the new year, Netflix may continue to be trapped in online flames, and "Netflixing" won't be so chill anymore.
Leave a Comment
About the Contributor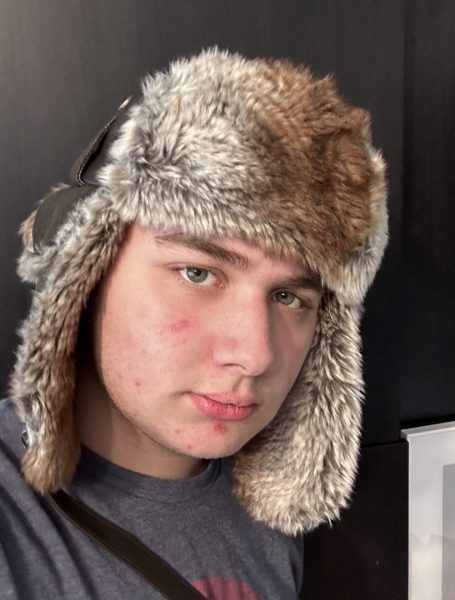 James R. Prizant, Asst. People Editor
James "Jimmy" Ryan Prizant is a junior at Niles North. In his free time he enjoys bowling, scrolling and chatting through socials, and listening to 80s...