The first pope to ever resign, Pope Benedict XVI, passes away at the age of 95
On Dec. 31, Pope Emeritus Benedict XVI passed away at the age of 95 years old. Born as Joseph Aloisious Ratzinger on April 16, 1927, he was the first pope to ever resign due to health. 
He was the successor of the late Pope Paul II and served as Pope from April 2005 to February 2013. Pope Benedict XVI was known as one of the best theologians of the 20th century. He has been called one of the most impactful popes ever.
"The death of Pope Benedict XVI was significant, not only because he had been the first pope to step down from the papacy in 600 years, but also because his departure changed the direction of the church in significant ways," Niles West English teacher Michael Graham said. "He had been a leader of the conservative wing of the church, which then took a much more liberal turn. He was also the first pope to directly address the sex abuse scandal in the Catholic church and to hold priests accountable for their abhorrent behavior." 
Though the late Pope Benedict XVI had a controversial career as pope, Pope Benedict XVI was seen as a defender of traditional Catholic doctrine. He knew how to keep the religion's importance and values intact going into western civilization. 
He saw himself as a teacher, since before becoming pope, he was a professor at German universities, which translated very well when he taught others about Catholicism. Pope Benedict XVI was also known as the "Pope of aesthetics" due to how well he merged Catholicism with art and also revived the usage of traditional papal vestments. 
Pope Benedict XVI's body was transferred to St. Peter's Basilica on Jan. 2, where his body received a prayer service. After the service, the church allowed people to pay their respects for ninety minutes. Then on Jan. 5, his funeral was held at St. Peter's Square. Pope Benedict XVI's tomb now lies under the Basilica's main floor at the grottoes.
Leave a Comment
About the Writer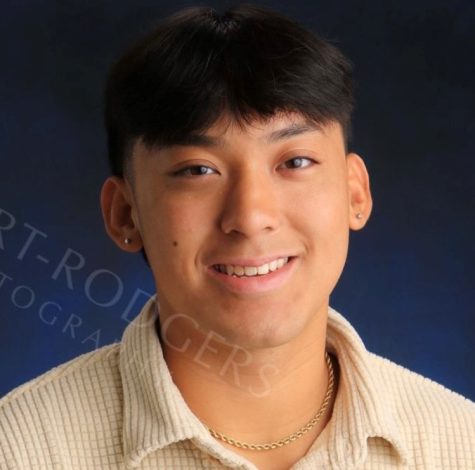 Andrei Mangondaya, Features Editor
Andrei is a senior at Niles North. This is his first year writing for NSN and he loves to play basketball, hang out with friends, and working out.