2022 World Cup showcases soccer's greatest superstars on global stage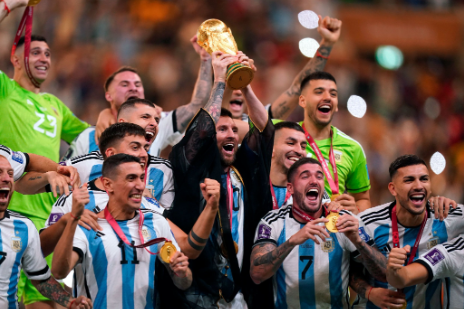 From the opening play on Nov 20 to the final penalty kick on Dec 18, the 2022 World Cup in Qatar provided an invaluable source of global entertainment, marking the first championship to be hosted by an Arab nation.
For starters, this year marked the earliest elimination of a World Cup host country, as Qatar was forced to go home after placing last in Group A. The odds of Qatar advancing to the final rounds of the tournament were fairly slim to begin with, but the nation's elimination was still a shock for countless soccer fans around the world. 
"As someone of Polish heritage, I most dearly wanted Poland to win but was not optimistic when I saw them barely squeak out of the group stage," junior Albert Bogdan said. "My eyes were on Portugal, led by the greatness and industry of Cristiano Ronaldo. Their team had a lot of talent, and arguably was one of the most talented teams in the cup."
In addition to various returning superpowers, the tournament also featured several notable upsets that marked the unpredictable nature of this year's contest. Croatia, who managed to advance to the World Cup Final in the previous 2018 tournament, managed to defeat heavily favored Brazil on penalty kicks. In similar fashion, Morocco became the first African nation to advance to the World Cup semifinals by successfully defeating longtime World Cup powerhouses such as Spain and Portugal despite being projected as underdogs in both matchups.
"I think that the Moroccan national team is trying to change the map of world football now," Morocco midfielder Abderrazak Khairi said. "They are playing at the highest possible level and proving to the world that nothing is impossible in nothing. The more we dream of something, the more ambitious we are."
Ultimately, Croatia and Morocco, two of the most memorable underdog squads of the tournament, battled each other in the third place playoff matchup on Dec 18 for the bronze medal after enduring humbling losses at the hands of more experienced World Cup powerhouses. In the end, Croatia managed to secure the victory with a 2-1 win, backed by dynamic playmaking ability from Marko Livaja and Mislav Orsic.
"There is no blame on our guys, I congratulate them for everything they've done at this World Cup," Croatia coach Zlatko Dalic said. "I told the players they need to keep their heads up, be proud of giving their maximum and be ready."
The final matchup of the tournament took place on December 18, as Argentina defeated France in a 4-2 victory in penalty kicks to be crowned the champions of the FIFA World Cup 2022 and receive their first title since 1986. 
"The two goals scored by Mbappe in that 2-minute frame completely caught me off guard, and I was all for it," Bogdan said. "There were a plethora of chances for both teams, and I was on the edge of my seat at all times. As a goalie myself, I was amazed by Martinez's huge last-minute save. Overall, one of the greatest matches I have ever witnessed."
According to the Washington Post, Lionel Messi managed to lead his team to victory in what is expected to be the final World Cup appearance of his career. Down 2-0 as France attempted to become the first repeat champions since Brazil in 1958 and 1962, Kylian Mbappe scored twice to pull even with Argentina and force extra time on the clock. Mbappe was awarded the Golden Boot for his heroic efforts to rally his team into the game, but when executing penalty kicks, Argentina successfully scored all four, while Aurelien Tchouameni and Kingsley Coman missed for France.
For soccer superstar Lionel Messi, the momentous occasion earned him the first World Cup title of his notably prolific career.
"It's anyone's childhood dream," Messi said. "I was lucky to have achieved everything in this career…and the one that was missing was here."
Leave a Comment
About the Contributor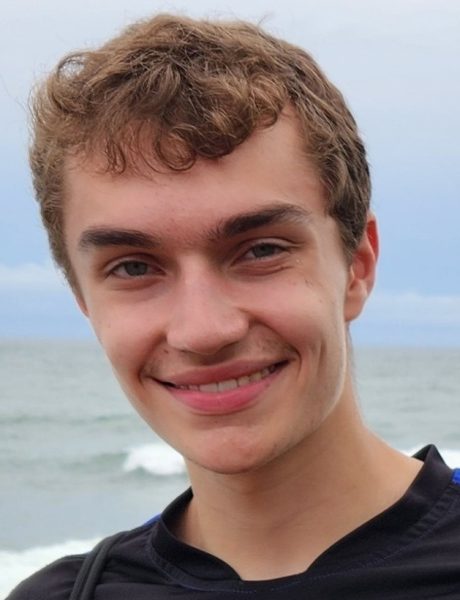 Aiden Stanciu, Editor-in-Chief & News Editor
Aiden is a senior who serves as the Editor-in-Chief and News Editor of North Star News. Since first joining the staff during his freshman year, he has...