Trump announces 2024 reelection campaign; Musk reinstates conservative voices on Twitter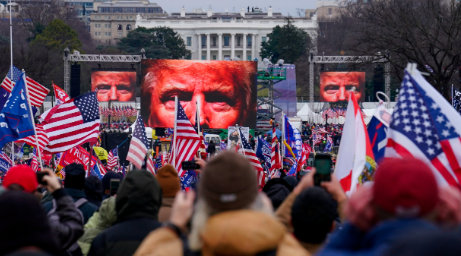 Nearly two years after suspending him from the platform, Twitter CEO Elon Musk agreed to reinstate former president Donald Trump's account on November 20, removing a significant hurdle to Trump's intention to run in the 2024 presidential election.
The Twitter CEO announced the decision after allowing his followers to vote on a Twitter poll whether to reinstate the former president, reversing a ban that had previously restricted Trump's use of the platform for almost two years. The poll gained more than 15 million votes, with nearly 52% of respondents voicing their support in favor of Trump's return to Twitter. 
"The people have spoken," Musk said. "Trump will be reinstated."
Shortly after Musk made the move to reinstate Trump's account, all of the politician's 29,000 former tweets, and his previously attained 72 million followers were fully restored. However, Trump has not yet Tweeted anything on his account, preferring instead to use his smaller social media platform which he has used since being suspended from Twitter, Truth Social.
In addition to Donald Trump, Musk has also opted to reinstate the Twitter accounts of other conservative politicians, notably Marjorie Taylor Greene. The politician's account was originally suspended in July 2021 for publishing misinformation regarding Covid-19 vaccinations and the wearing of face masks during the pandemic, but has since been restored to promote Musk's objective to restore a greater degree of free speech to the platform.
"I think it's time to talk about how free speech is dead," Greene said. "I know that sounds like something interesting to say, especially the very day that I get my personal Twitter account back, but the reality is I should have never lost it in the first place."
Musk's decision to reinstate Trump's account came just as the former president announced his intention to run in the 2024 presidential election on November 16. Since Joe Biden became president, Trump has continually undermined his successor's policies, which led to the termination of his account after the controversial events of the January 6 Capitol insurrection. 
"Trump's primary use of Twitter has been to spread propaganda and manipulate public opinion," Director of Propaganda Research at the University of Texas Sam Woolley said. "He used Twitter to delegitimize information or to delegitimize the positions of his opponents."
Currently, Trump is seeking to become just the second U.S. president ever elected to two nonconsecutive terms. Trump's campaign was announced following an underwhelming Republican performance during this year's midterm elections, as the GOP failed to secure a Senate majority and barely reclaimed the House with a 220 to 213 majority victory. However, the former president has pledged to run a more effective campaign than his previous one, despite having lost the support of many of his conservative colleagues.
"Anyone who truly seeks to take on this rigged and corrupt system will be faced with a storm of fire that only a few could understand," Trump said. "This will not be campaign, this is will be our campaign all together." 
The next few weeks will be filled with public anticipation as Musk continues to give voice to an array of controversial conservative politicians, with some expressing joy at the restoration of free speech to the platform while others denouncing Musk's efforts. Either way, it appears to be another spark in the continued polarization of the nation's political landscape.
Leave a Comment
About the Contributor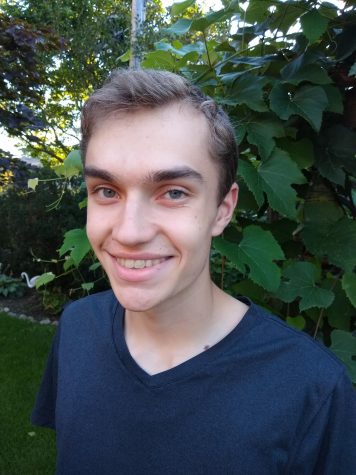 Aiden Stanciu, Managing Editor
Aiden is a junior at Niles North who has been part of the North Star News team since freshman year. He hopes to one day pursue writing as a full time career...