New course approved: Stories of the African Diaspora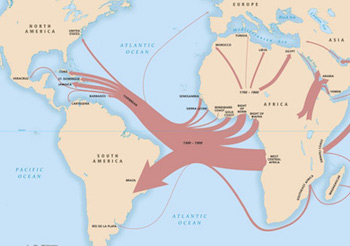 Both Niles North and Niles West have officially approved an African Diaspora course to be taught: Stories of the African Diaspora.
Dillin Randolph, freshman and sophomore honors English teacher at Niles West, worked alongside West English teacher Michele Hettinger, North English teacher Jason Mormolstein, and D219 Chief Equity Officer La Wanna Wells to develop it.
The course was first conceived through two experiences Randolph had in March 2022: when he found out that a nearby school has an English course that serves as an affinity space for students who identify as male and Black, and when he attended the CSSI Meeting (Curriculum Standards for School Improvement).
"A group of students proposed that our district pilot the new AP African American Studies course that the College Board is developing," Randolph said. "As a participant in the meeting, the tenacity and passion of the students inspired me, and other educators present, to make this a reality. Not only do I hope D219 will soon pilot the new AP African American Studies course, and the Stories of the African Diaspora course can also serve as an interdisciplinary precursor to the AP course."
According to Randolph, "the course will require students to critically examine the written works of the African Diaspora and their influence on modern society." This course will require students to research and analyze the educational achievements, usage of AAVE (African American Vernacular English), political/social movements, and contemporary cultures of African, Black, Caribbean, and /or Afro-Hispanic/Afro-Latin people. The central mission of this course will be to support the development of critical consciousness, intellectual curiosity, and cultural celebration among students by facilitating a rewarding study of the fiction and non-fiction works of people of African descent."
"Not only will this course serve to act as a mirror of culture for our Black students, but it will also be a window for all students to learn about the customs and heritage of people of African descent," Randolph said. "In order to enhance their development and understanding of the experiences of the African Diaspora, our students in the district have insisted that we do more to consider the inclusion of matters of the African Diaspora in the curriculum, and we just took the chance to do so."
Throughout history, there have been multiple attempts to integrate Black culture into school curriculums. We are seeing fantastic progress, especially considering the new AP African American history class launched through CollegeBoard.
It's important for Black children to learn their true history, away from the whitewashed version of it we are so often taught in schools. They need to be taught about their ancient cultures that once thrived with their own languages and traditions before they were stolen and forced to assimilate. It's important for White children to acknowledge White supremacy's omnipresence and how their privilege can be used for good.
Black history is American history; we need more than just a single month throughout the entire year to acknowledge it. It's key to shaping the minds of our future leaders in the fight to put an end to racial inequality and discrimination. We need these courses to destroy any preconceived notions of race and to rid ourselves of any ignorance as a district.
View Comments (1)
About the Contributor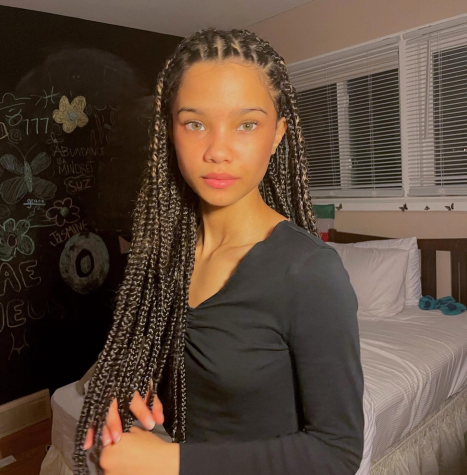 Jasmine Nichols, Reporter
Jasmine Nichols is a Senior at Niles North who aims to write about contemporary issues within the black community. She enjoys learning about black history,...