Niles North commemorates francophone culture through French Week 2022
During the week of November 5 to November 12, Niles North hosted its annual French Week, offering a variety of activities designed to celebrate and acknowledge French culture.
Every day, the French Honor Society held a trivia contest asking a question about French culture to help celebrate the week of festivities, which included intriguing questions such as: What continent has the most French speaking people? The winner of each daily question received a voucher for a free crepe or soda on the bake sale held on November 11.
Each day of the week featured an iconic French song or movie as a recommendation for students and staff members to explore, such as Plus de Sens by Angèle, Nouveau Monde by Corneille, and the iconic blockbuster film, Les Misérables. To see an in-depth summary of all featured songs and films organized on a slideshow, see here.
Additionally, a crêpe sale was held on November 11 outside the cafeteria during periods three to seven to culminate the entertaining week of festivities. The classic French delicacies were sold to students for $1-3, with all proceeds providing financial support for Niles North's French Club and National French Honor Society.
"For years we have done a crêpe sale during National French Week but weren't able to do that the past three years because of the pandemic, so it was really exciting to bring that back to Niles North," French Club sponsor Elizabeth Hinsinger said. "It's a really fun event leading up to the sale."
Throughout the week, iconic French songs were played on the hallway speakers to help create an atmosphere that reflected the cultural theme of the week. To see the full Spotify playlist of songs played during the week, see here.
Overall, the week's engaging festivities received positive feedback from students and faculty/staff members alike. Members of French Club and French Honor Society who helped organize the events likewise expressed their appreciation of the event's effective organization behind the scenes, and how important it is to amplify the publicity of French culture on a local scale.
"French is one of the official languages of our neighbors to the north and yet many Americans are surprised to learn there are 300 million French speakers in the world," Hinsinger said. "The goal of National French Week is to connect all students at Niles North, not just those in our program, to some aspect of the francophone world."
Leave a Comment
About the Contributor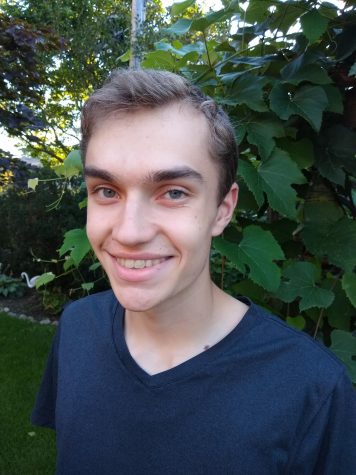 Aiden Stanciu, Managing Editor
Aiden is a junior at Niles North who has been part of the North Star News team since freshman year. He hopes to one day pursue writing as a full time career...