American Sign Language Club premieres at Niles North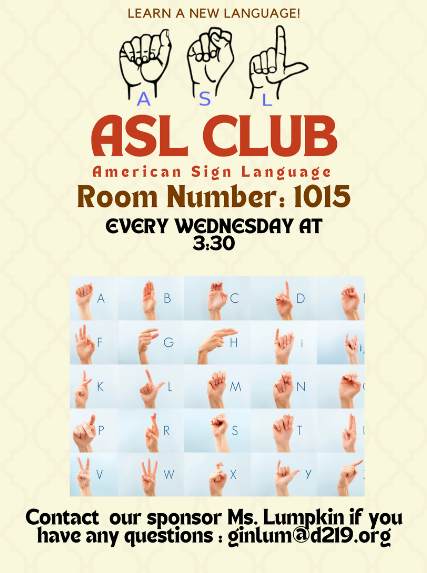 American Sign Language Club is set to kick off as one of Niles North's newest student organizations on Wednesdays at 3:30 pm in Room 1015.
The initiation of the club was first announced through an email to students by Student Activities Director Caroline Benjamin. The 2022-2023 school year will be the first time the club is offered to students at Niles North, according to the organization's sponsor, Ginel Lumpkin. "ASL is something I've always been interested in," club sponsor and Special Education paraprofessional Ginel Lumpkin said. "When I was younger, I picked up a bit here and there, but just never had the chance to fully immerse myself in it."
The idea of language clubs is not a foreign concept at Niles North, as various student organizations of this nature have already been established. These clubs primarily include honor societies corresponding to the different world languages offered at Niles North, such as Spanish, French, German, Hebrew, and Mandarin Chinese. 
"ASL Club is an accessible club for those who want to learn a new language, but are hesitant to jump into a new culture," Lumpkin said. "The unique and nice thing about ASL is that it compliments the English language by implementing visuals to each word. It's also said to be one of the easiest languages to learn."
The rise of American Sign Language learners in the U.S. has increased significantly in recent years. It is currently the third most popular language taught at universities across the nation. ASL is also among the top ten languages taught in K-12 schools and remains one of the top languages to acquire as a U.S. court interpreter. 
"I encourage students to join because ASL is a fun way to challenge your brain, make new friends and help make our community a more accessible place!" Lumpkin said. 
The club is open to anyone to join and new members are always welcome to begin attending weekly meetings.
Leave a Comment
About the Contributor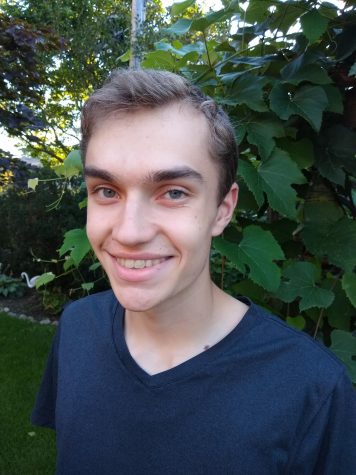 Aiden Stanciu, Managing Editor
Aiden is a junior at Niles North who has been part of the North Star News team since freshman year. He hopes to one day pursue writing as a full time career...