Giorgia Meloni becomes first female right-wing Italian prime minister
Giorgia Meloni and the Brothers of Italy successfully won Italy's presidential election on September 25, being elected as the nation's first female far right candidate.
Meloni grew up in Garbatella, a working-class neighborhood of Rome, and served in the Italian Social Movement during her early years in politics. Today, she asserts herself as a passionate right-wing candidate, weighing against social issues such as mass immigration and the gay-rights movement.
"We are fully in the politics of cultural backlash by right-wing political parties," Pietro Castelli, a professor at Université Libre de Bruxelles, said. "[Giorgia Meloni's] idea is that Italy is a Christian society, must remain a Christian — Catholic — society and this contamination by foreign cultures should be combated."
Throughout Europe, Meloni's electoral victory has caused serious concern about the spread of fascist ideology across the continent. Brothers of Italy descended from the Italian Social Movement, which was founded in the aftermath of World War II by fascist politicians who had played a significant role in the pro-Nazi regime that governed Italy. This development has caused concern about equal rights for marginalized groups, especially women and members of the LGBTQ+ community, and the inclusion of Italian migrants into mainstream society. 
"Certainly, the climate can become nastier," the director-general of Arcigay, Italy's largest LGBT+ rights association, Gabriele Piazzoni said. "A far-right government with its illiberal rhetoric might embolden homophobes that so far have been restrained."
Meloni's political victory has also caused a stir among other fellow European government officials, notably Hungary's Viktor Orban and Russia's Vladimir Putin, whose ideologies mostly coincide with hers. Among these shared beliefs is that the European Union has hatched a malicious plot to impose mass immigration on the continent and "wreck White Christian civilization".
In the meantime, Meloni has continued to address growing concerns of the nation's energy crisis and continued negotiations between European energy ministers, pledging to swiftly resolve these issues despite significant EU opposition. However, the politician has pledged hope for the future of Italy, as she outlined in her first public speech on October 1. "The attitude of Italy needs to return to defending its national interests," she said. "This doesn't mean a negative attitude to Europe but a positive attitude to ourselves." 
Leave a Comment
About the Contributor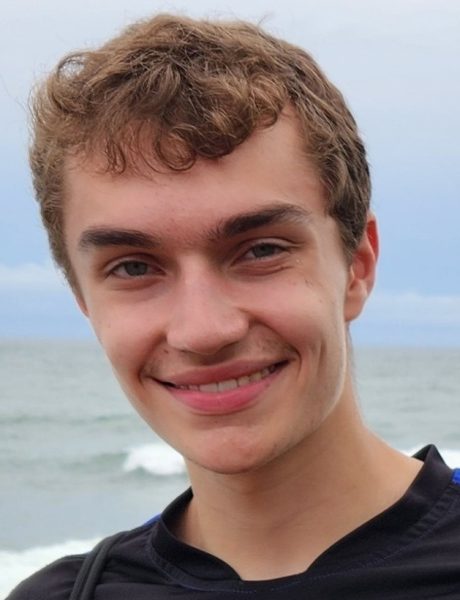 Aiden Stanciu, Editor-in-Chief & News Editor
Aiden is a senior who serves as the Editor-in-Chief and News Editor of North Star News. Since first joining the staff during his freshman year, he has...