2022 Homecoming banner competition winners announced
Niles North announced the 2022 Homecoming banner winners at the pep assembly on Friday, Sept 23.
Assyrian Club was over the moon to hear that they won first place. "We spent a lot of work on our Homecoming banner and we had our artist friend Nora help with the design. I think it was a great combo of Assyrian culture and the Disco theme for Homecoming," Sophomore club member Johnny Chamoun said.
Coming in second and third, LatinX Club and Chinese Club still felt proud to be acknowledged, and were glad their efforts were appreciated.
"Although first place would have been nice, I was still super excited that LatinX club was still recognized and won 2nd," Senior LatinX Club president Lizbeth Jaimes said. "It represented our culture and as well as the hard work the members put into it."
"We stayed up until 2 am to work on the banner. I wish we had won first but it was still rewarding to be placed," Senior president of Chinese Club Joyce See said.
Good job to all winners and clubs on their hard work and dedication on making their banners unique for this year's theme!
Leave a Comment
About the Writer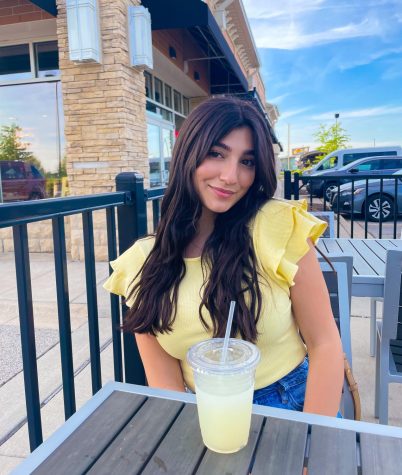 Ornella Salifo, Features Editor
Ornella is a current senior at Niles North. She enjoys reading, spending time with her friends, and going to the beach.