Addicted to Valley of The Dolls, a review
Neely O'Hara, Anne Welles, and Jennifer North are three young women working in the competitive world of show business, each one slowly spiraling into addiction with "dolls" – a slang term for depressant pills. The women are all featured in Valley of the Dolls, a book about the rising and fall of women working in the entertainment industry. 
The book starts off in 1940 New York City with a woman named Anne Welles, who is moving to New York from Lincolnshire England, and was recently hired as a secretary at a theater agency representing the star Helen Lawson. Anne has a friend named Neely who has big hopes and dreams of becoming a star. Neely however works herself to fame and achieves it. Along the way, Anne and Neely meet Jennifer North (my favorite character personally) who was only famous for her body. Anne and Jennifer quickly become close friends. While the girls manage their way through Hollywood, they overcome many obstacles with romance, drugs, and tragedies. 
Although not groundbreaking, this book has got to be one of my favorite books ever. The humor and drama is so good, which is why I kept on reading it.
Out of the three girls, my favorite character has got to be Jennifer North. Her story stood out to me the most because Jennifer had a rough upbringing, was only used and famous for her body, fell in love with a guy who eventually died from a disease she didn't know he had and had to make "art films" in order to send money to her struggling family, got diagnosed with breast cancer, and committed suicide. Jennifer's story is so heartbreaking and raw which is why it stood out to me. 
When you first read the book, you forget three other girls in the story because the first 100 pages are all about Anne. Although I love Anne, I think that either Neely or Jennifer should've gotten more attention. Anne's story was very cliche and not as interesting as Neely's or Jennifer's. Anne was also the only one to get a happy ending. 
Personally, I know this book won't catch the eye of many people besides the pretty cover. The book is raw and talks about topics most people don't want to "escape" to when reading. But in my opinion, if you liked the show "Bojack Horseman" on Netflix, I think you would really enjoy Valley of the Dolls. 
View Comments (1)
About the Contributor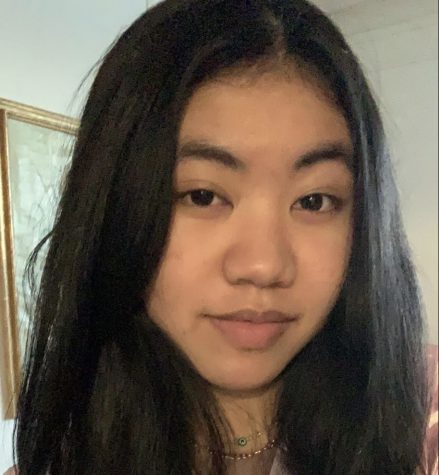 Reiana Rigodon, Reporter
Reiana is a Freshman at Niles North. She enjoys fashion, reading, and listening to Lana Del Rey. Her inspirations are Jennie Kim & Lorelai Gilmore.