The new Astronomy Club reaches for the stars
Niles North's newest club, Astronomy Club, ended the year with a big bang of fun activities and games and has success written in the stars with exciting plans for next year.
Astronomy club meets every Thursday in room 2040 after school. The club is run by a board of students, with help of sponsors Mrs. Weiberg and Mrs. Jacobson. They started meeting back in March, and they're already making plans for next year.
"Next year we are planning to build a planetarium where you can have the opportunity to relax and lay down while watching the constellations or deep-sky objects," freshman board member Tiba Al Taweel said. "I mean who wouldn't like sitting in the dark while seeing constellations?"
The Astronomy Club took a field trip earlier this month to the gymnastics gym to set up the school's inflatable planetarium and are exploring the idea of taking field trips next year, along with more engaging activities. 
"The possibility of future field trips to planetariums, model building, and many more activities that [require] more active learning," freshmen board member Thea Abang expressed.
"Typically, the activities we [did] this year [were] fun and relaxing activities that you [could] participate with friends regardless of your experience or knowledge in Astronomy," Abang adds. This included arts and crafts, watching movies, and putting together puzzles.
Even if you don't know much about astronomy, Astronomy Club is a great place to not only learn, but make friends. 
"
I recommend Astronomy club to anybody that finds astronomy interesting, or has an inkling to learn something new. I think that everybody has something to take away from the things we do here."
— Josh Stasevsky, club member
"My favorite thing in the club is seeing everyone come together and make new friends," Al Taweel said. "I really like how everyone engages in astronomy club even if they didn't know much about astronomy."
To learn more about Astronomy Club, email the sponsor Bonnie Weiberg ([email protected]). Stay tuned for more information about next year's plans by following their Instagram.
View Comments (1)
About the Contributor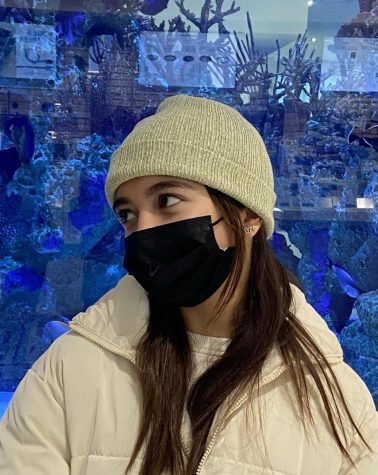 Penelope Roewe, Reporter
Penelope Roewe is a freshman at Niles North. This is her first year writing for the North Star News. She also runs the Instagram for the Niles North Calliope...