Barry is back: returning to HBO's hit series
It's fair to say that HBO is home to the most varied library of shows you can find on streaming. From iconic dramas like Succession and The Sopranos to comedy classics like Curb Your Enthusiasm to even some of their most underrated shows like How To with John Wilson and Tenacious D. But by far one of their greatest series airing right now has to be Barry, the brainchild of Bill Hader and Alec Berg that is currently in its third season.
Barry follows the story of, er, Barry Berkman (Bill Hader), a depressed hitman who's searching for something more. On one mission, he travels to Los Angeles to put a hit on a man having an affair with the wife of a Chechen mobster. As Barry follows him into a theatre class, he's soon surrounded by a welcoming community of people and begins to realize that a new life of acting might just be his way out. However, burying his criminal past is easier said than done.
There are more characters other than just Barry, but my favorite performances have to be Anthony Carrigan as NoHo Hank and the legendary Henry Winkler as acting teacher Gene Cousineau. Carrigan is just a delight overall and is surprisingly just as good when he's serious. Winkler is especially a great actor. Obviously he's very experienced, dating all the way back to his role as Fonzie in Happy Days, but if you ask me, he's phenomenal now. It's almost cathartic seeing him play an acting teacher as well.
The series is a good mix of dark comedy and crime drama, telling a serialized story throughout each episode, and it does a stellar job at that. When it's funny, it's relentlessly hilarious and unexpected. When it's dramatic, it's consistently engaging. Each episode leaves me intrigued and by the end has me excited for the next one all over again. It's also one of the few comedies that actually look really great with some of its cinematography. Don't think of it as a one trick pony because there's a lot of style and substance in every episode.
But my favorite by far has to be season 2's fifth episode, "ronny/lily". It's the only episode with a distinct lack of music and quite a few long shots. It's simplistic in its approach to storytelling and it's definitely the most stylish of the bunch. Less is more when it comes to this episode.
This series is rated TV-MA for language, violence, and maybe a tad bit of nudity in a scene or two. As I'm writing this, the third season had just premiered early this week. I'm thrilled to say that not only is it just as good, it might even be gearing up for the biggest season yet. It's enough that it's consistently funny and engaging. But some of the shots look even more stunning as well. If you or a friend have HBO Max, now is the perfect time to get into this series. There's no denying it. Barry is back.
Leave a Comment
About the Contributor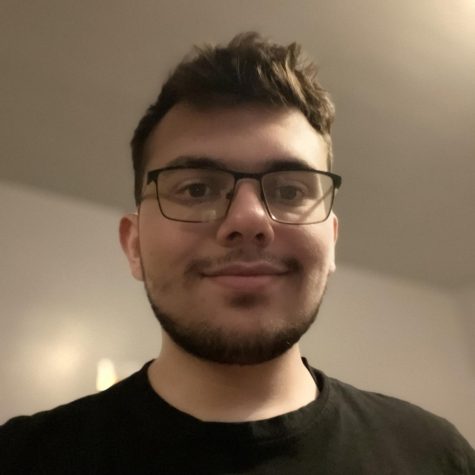 Stavros Hatzopoulos, News Editor
Stavros is a senior at Niles North who started as a writer for journalism class and became an editor for North Star News. His main interests include drawing,...