Tom Brady is back?!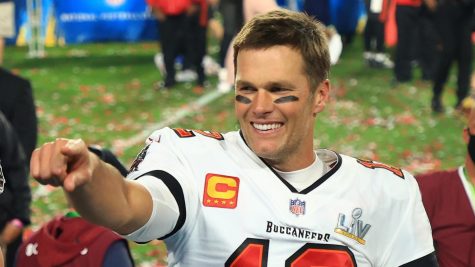 After less than two months of retirement, Tom Brady decided that it wasn't for him. Brady is already under contract with Tampa Bay for $10.4 million for the 2022 season as a placeholder year, according to the NFL Network's Tom Pelissero. Brady will play his 23rd season in September 2022 with the Tampa Bay Buccaneers. North Star News wanted to know your reactions is to his decision.
Seems like a publicity stunt, even though he has a lot of publicity anyway. Don't understand why he retired if he wasn't ready, or he was enticed to come back for the Benjamins!
bro just retire.
Tom Brady is one of the worst quarterbacks ever and in the league. he has been getting carried his whole career and has had a top 10 defense almost every year he has won the super bowl. he also has cheated by deflating the footballs to receive an advantage. he barely won the game where he cheated. Peyton Manning is a way better quarterback and did not get such good teams like Brady. Peyton had more passing yards and touchdown passes in less time than Brady with worse players! tom does not deserve to be in the league as he is nowhere near the goat conversation. here is a list of quarterbacks that are better than Tom Brady: Peyton Manning, Joe Montana, Aaron Rodgers, Brett Favre, drew brees, Michael Vick, Patrick Mahomes, Nick Foles, Eli Manning, John Elway, Dan Marino, and Troy Aikman.
Let's be honest he'll probably get injured- he's likely only coming back because he wanted more money like he hadn't made enough already.
He's playing great and if it's true his family supports his decision, why would this be a bad thing? If you're actually obsessed with your sports team and fear him, then sure. If you're a fan of actual football, it's impressive and you should want to see how many more years he has in him. The position is protected enough these days for him to continue putting on a show.
People love to watch Tom Brady play. I'm not a fan (GO MAHOMES!!!!) but I respect Brady's fans and I'm happy that they get to cheer him on at Tampa.
He's a good player. It's fun to watch him play. It's nice that he's back.
He is the GOAT
Leave a Comment