Exciting March Madness moments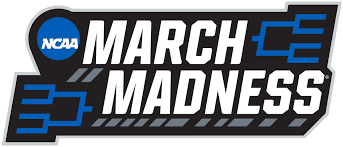 In just the first week of March Madness, there have been many upsets and shocking moments on both the Men's and Women's side.
To start off, a very interesting fact is that after just two days of the first round of the Men's March Madness, no brackets remain completely correct.  It was also the case for the Women's brackets.
For the Men's tournament, one of the biggest jaw droppers was the 15th seed, Saint Peter's made it to the Sweet 16. In the first round they faced up against the Number 2 seed Kentucky and fought all the way to the end to win 85-79. 
Two days later, a match up nobody was expecting, Murray St. and Saint Peter's. And yet again, Saint Peter's was able to do the unthinkable and move on to the Sweet 16 by winning 70-60 and played an amazing 4th quarter.
 To see them play, tune in on Thursday March 24 at 6 pm CT to see them face off against the number 3 seed Purdue where they could pull off yet another huge upset to advance to the Elite Eight. 
For the Women's March Madness the Number 10 seed, Creighton defeated the number 2 seed Iowa to proceed to the sweet sixteen for the first time in program history with the finals score being 64-62. Creighton will play on March 25th at 8:30 CT against Iowa State which will be a must watch game because thing can go either way. 
Leave a Comment
About the Writer
Moriah Eaddy, Reporter
Moriah Eaddy is an athlete, a sister and a friend. She enjoys watching basketball and playing volleyball. She also spends her time thinking about her future...